God, whomade His light shine in our hearts to give us the light of the knowledge of the glory of God in the face of Christ. (2 Corinthians 4:6 NIV)
We stand by revelation, "God who shined in our hearts, to give the light of the knowledge of the glory of God in the face of Jesus Christ." "God... called me through grace to reveal His Sonin me." - Gal. 1:16. How are we going to be made to stand, to be established? How is this endurance going to be put in us? By knowing the Lord Jesus in this inward way, by revelation. The people who are going to stand are those in whom this thing has become a living revelation; "God hath shined in our hearts," this is one side. The other is, "pressed on every side, perplexed, pursued, smitten down... yet not unto despair" - 2 Cor. 4:6-10. We are troubled and pressed down... why? "That the LIFE of JESUS might be made manifest in our mortal bodies" - 2 Cor. 4:11.
Is not that endurance? Pressed on every side yet not strangled! "In pressure Thou hast enlarged me" - Ps. 4:1. What was meant to be "pressed down," God has made for enlargement. Cast down, yet a wonderful rising up. Why? How? It is "God who hath shined in our hearts... in the face of Jesus Christ," therefore you can go through and survive. Nothing can carry us through but the revelation of the Lord Jesus by the Holy Spirit in our hearts; an inside knowledge of Him - not mental assent to a creed or a doctrine, but a living, vital reality in our very being.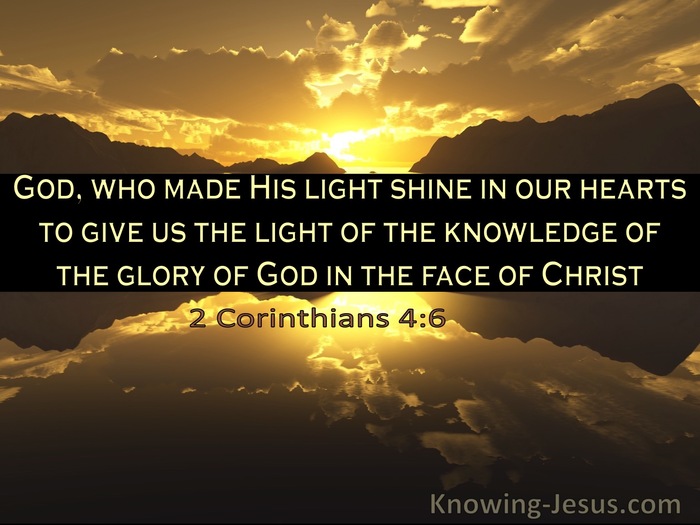 Open Windows messages have been selected and compiled by Austin-Sparks.Net from the works of T. Austin-Sparks. In some cases they appear in abridged form. The introductory verse and its associated Bible version have been selected by the editor and did not always appear within the original message. In keeping with T. Austin-Sparks' wishes that what was freely received should be freely given and not sold for profit, and that his messages be reproduced word for word, we ask if you choose to share these messages with others, to please respect his wishes and offer them freely - free of any changes, free of any charge and with this statement included. Print books can be ordered from Emmanuel Church free of charge.