It pleased God... to reveal His Son in me. (Galatians 1:15; 16)
It is always futile and dangerous to advise people to leave one thing until they have a revelation of the fuller, and only such a revelation will accomplish the true emancipation.... It may not be applicable to many of us, but the principle is what I want you to recognize. You may not need to be emancipated from anything like Judaism or legalism, but the principle is this, that for all increase, progress, enlargement, growth, and maturity, it is essential that there should be in the heart a continuous unveiling of Jesus Christ, and you and I will never get to the end of that unveiling. It is possible for some of us to say with truth that this year we have seen more of the meaning of the Lord Jesus than in all the previous years of our lives. Can you say that?
It is the most blessed and most wonderful thing to be able to recognize that there is a growing revelation of Jesus Christ within; you see more and more of what He means from God standpoint, and as that is so, there comes this increase of the Lord Jesus... the fruit of the Spirit love. An increase of the revelation of Jesus Christ in the heart is an increase of the love of the Lord Jesus, the fruit of the Spirit. You are conscious that your heart is coming more and more under the constraint of His love and that unloveliness is becoming subordinate to His love. There is more joy in the Lord Jesus today than ever, because you are seeing more of what He is. It is practical. That is spiritual growth: t pleased God... to reveal His Son in me....It is so important that there should be this continual, living unveiling of Christ in the heart if we are to reach God full end.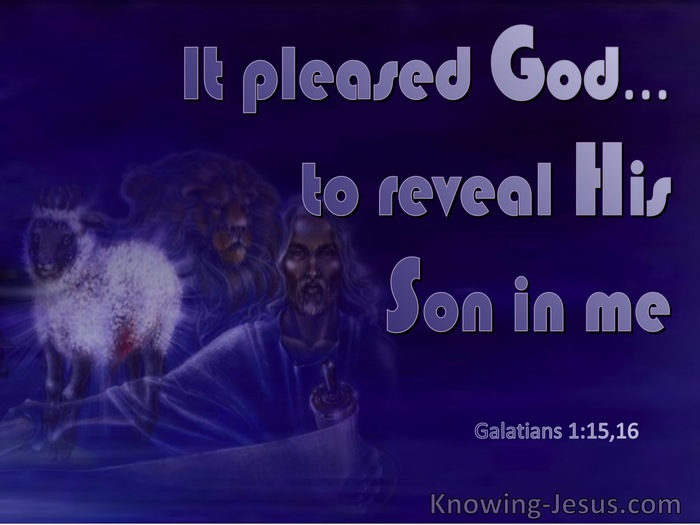 Open Windows messages have been selected and compiled by Austin-Sparks.Net from the works of T. Austin-Sparks. In some cases they appear in abridged form. The introductory verse and its associated Bible version have been selected by the editor and did not always appear within the original message. In keeping with T. Austin-Sparks' wishes that what was freely received should be freely given and not sold for profit, and that his messages be reproduced word for word, we ask if you choose to share these messages with others, to please respect his wishes and offer them freely - free of any changes, free of any charge and with this statement included. Print books can be ordered from Emmanuel Church free of charge.