I tell you the truth, you will all see heaven open and the angels of God going up and down on the Son of Man, the one who is the stairway between heaven and earth. (John 1:51 NLT)
No thought that God has ever expressed dies. There is no lapse of any thought that God has expressed. God expressed His thoughts in the very conception and constitution of the Israel of old. They were in all that was said about Israel and in all that was revealed as to God's purpose in Israel. God expressed His thoughts concerning Israel in a multitude of ways. That Israel failed to answer to the thoughts of God. His thoughts concerning Israel were never fully realized because of their rebellion. So that Israel was passed by, but God's thoughts were not put aside. All those same thoughts are taken up in a new Israel.
Jesus Himself becomes the inclusive new Israel. You remember that when He referred to Jacob, whose name was changed to Israel, He said to Nathanael: "Ye shall see the heaven opened, and the angels of God ascending and descending upon the Son of man" (John 1:51). So Jesus is the new Israel in person. All the communications of God and Heaven to man are by way of Jesus, the new Israel. All God's thoughts in the past ages are taken up in the Lord Jesus in the first place. All that was ever intended by God concerning Israel and was lost by them, is carried on in the Lord Jesus, and then transferred by Him to His companions and the companions of the heavenly calling the new Israel, which is spiritual. This opens up a very big realm for you.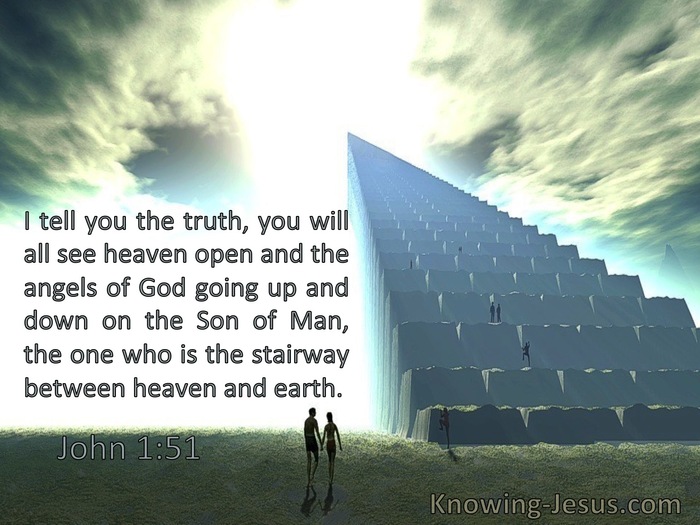 Open Windows messages have been selected and compiled by Austin-Sparks.Net from the works of T. Austin-Sparks. In some cases they appear in abridged form. The introductory verse and its associated Bible version have been selected by the editor and did not always appear within the original message. In keeping with T. Austin-Sparks' wishes that what was freely received should be freely given and not sold for profit, and that his messages be reproduced word for word, we ask if you choose to share these messages with others, to please respect his wishes and offer them freely - free of any changes, free of any charge and with this statement included. Print books can be ordered from Emmanuel Church free of charge.