ook, I see the heavens opened and the Son of Man standing in the place of honor at God right hand!Then they put their hands over their ears and began shouting. They rushed at him and dragged him out of the city and began to stone him. (Acts 7:56-58 NLT)
You and I, on the broadest basis of the Christian life, are here... to represent a check; and because we are here for that, we shall be called "trouble makers." In a very real sense we shall be trouble makers. The trouble will focus itself upon us, and we shall have to suffer for it. The very fact that you are jealous for the Lord will bring you into conflict with that trend that there is in this world, in man.... When there is the purest testimony, the fullest expression of what is of God, the heavenly over against the earthly, the spiritual over against the carnal or the natural, the enemy gives a turn to things, a twist to things, and lays the responsibility at the door of a spiritual and a heavenly ministry. He says: "You are the cause of all the trouble you are the troubler!" But no. The trouble lies deeper than that, and in another realm. The truth is, there is something here that, in its very nature, must create trouble, must be a source of trouble, so long as God's known will, His revealed mind, is being violated; while the full expression of God's purpose is being withstood. To bring in something that stands for that, there is going to be trouble. It is a costly thing to have seen God's full purpose and thought concerning His people. It is always a costly thing. The Lord Jesus set a very vivid example and object lesson of this truth right in the foreground, in the incident of the man born blind (John 9). There is no doubt that the Lord intended that man to represent Israel and Israel's condition at the time. He gave that man sight and what happened to the man? "They cast him out," that is all; they cast him out, they excommunicated him (v. 34). That is an object lesson, an instance of this very thing.
If eyes have been opened; if, in any sense not officially you have become a 'seer' one who sees: it is going to cost you a lot, it will involve you in a lot of trouble. This matter of 'seeing' does that. It was Elijah the Seer, over against the blindness of Israel. It is a costly thing to be a spiritual man or a spiritual woman in this universe. It is a costly thing, yes, very costly, to hold to a heavenly and spiritual position. It is a costly thing to hold for Christ's full place; it involves you in trouble. It is a costly thing to have light if it is true light, God-given light. It is a costly thing to have Life. But remember, it is here, in this, that the power is resident.
By T. Austin-Sparks from:
Jealousy for God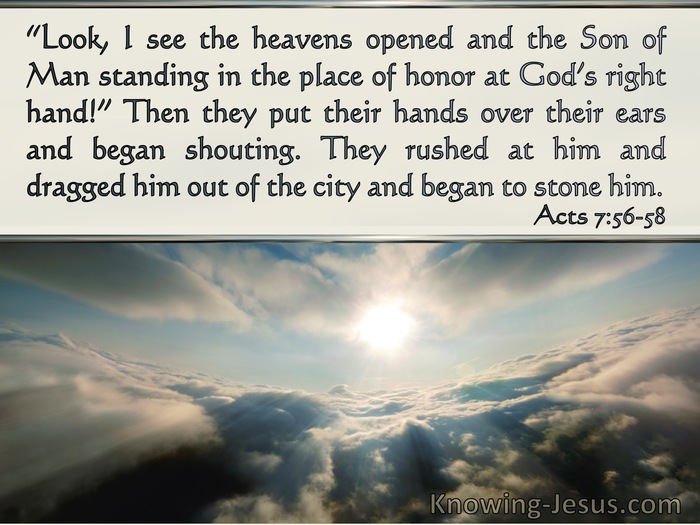 Open Windows messages have been selected and compiled by Austin-Sparks.Net from the works of T. Austin-Sparks. In some cases they appear in abridged form. The introductory verse and its associated Bible version have been selected by the editor and did not always appear within the original message. In keeping with T. Austin-Sparks' wishes that what was freely received should be freely given and not sold for profit, and that his messages be reproduced word for word, we ask if you choose to share these messages with others, to please respect his wishes and offer them freely - free of any changes, free of any charge and with this statement included. Print books can be ordered from Emmanuel Church free of charge.