I pray also that the eyes of your heart may be enlightened. (Ephesians 1:18 NIV)
"The eyes of your heart enlightened..."discerning love. Love is as far removed from blindness as heaven from earth. "Love is blind"? No not true love. The fact is that true love sees everything, but transcends everything. The love of Christ for His disciples was not blind love that did not know His men, love that was duped, deceived, misled, but eventually found out that they were not the men He thought they were. No, "He... knew what was in man" (John 2:24). His love saw everything and could tell them beforehand exactly what they would do; but love persisted in face of it all. Love is a great seeing thing.
If you are consumed with a burning love for the Lord, you will be very quick of scent as to what is doubtful and questionable. You will not need to be frequently and continuously told when a thing is not right. No, love for the Lord will bring you quickly to see and to sense there is something that needs to be adjusted. You may not know what it is at the time, but you have a sense that all is not well. Love will do it. All the instruction in the world will not bring you to it. You may have the Word of God brought to you on all such points, and you might even say, "All right, because you say so, because it is in the Bible, I will do it, I will be obedient." Do you think that is good enough? Such a thing has never come to you through the eyes of your heart. But, mark you, if this love, this discerning love, has really filled your heart by all the intelligence of the Holy Spirit indwelling you, you will sense it without being told; or if it should be brought to you from the Word, that within you will say, "Yes, I know that is right, the Lord tells me that is right." Do you not think that is the kind of Christian that is needed, and what the Lord needs at the end? That is what He has had in mind from the beginning and He calls that first love that is quick of scent to see what needs to be cut off or added, what adjustments are necessary, and does accordingly. You do not have to follow round and say, "Please do this; have you never taken note that you might be helpful in this way?" You do not have to do that where there is devotion, love watchful all the time, aliveness, alertness, perception, readiness to do without being all the time told to do it. Real devotion to the Lord is something that far outreaches legality. First love is discerning love.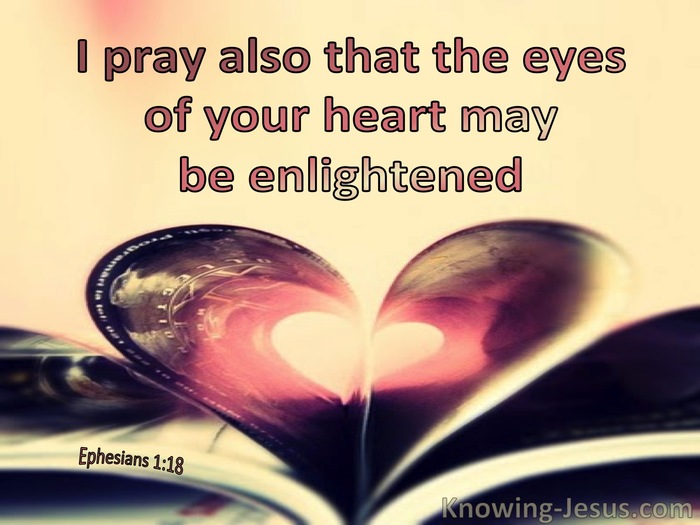 Open Windows messages have been selected and compiled by Austin-Sparks.Net from the works of T. Austin-Sparks. In some cases they appear in abridged form. The introductory verse and its associated Bible version have been selected by the editor and did not always appear within the original message. In keeping with T. Austin-Sparks' wishes that what was freely received should be freely given and not sold for profit, and that his messages be reproduced word for word, we ask if you choose to share these messages with others, to please respect his wishes and offer them freely - free of any changes, free of any charge and with this statement included. Print books can be ordered from Emmanuel Church free of charge.