God is light and in Him is no darkness at all. (1 John 1:5)
Light is transparency; light is clearness; light is absolute purity; light is honesty; light is openness of character. Light hides nothing; its whole action and nature is contrary to hiding anything. It has nothing to hide; it shows everything; it shows all: in other words, it is not deceitful. It does not want to cover anything, or to pretend or make-believe that something is other than what it is. Light is single; it is not double; there is no duplicity about light. And light is just - light! There is no darkness at all, where there is light.... How many shades and aspects of darkness there are! - a whole vocabulary of words. The Spirit has come to bring all that to an end by applying the Cross, in which it was all brought to an end in the Person of the Lord Jesus; to work out the meaning of the Cross in our lives, so that everything that belongs to that kingdom of darkness is removed: so that in the end, with us too, there is no darkness at all. Is that really what we think of, when we think of having, receiving, and being filled with the Holy Spirit? Here again, perhaps, a little re-shaping of our ideas is called for. It is true that He is many other things, as well as light: He is the Spirit of Power, He is the Spirit of Wisdom; yes, He is many other things; but, with them all, He is this. And we must not make more of those demonstration aspects of the Spirit, in power, in gifts and capacities, in works, than we do of His character side. If He really does His work in you and in me, He will make us to be people who can bear to be looked into without any fear, without any drawing of the blinds. Our lives and our motives will bear looking into.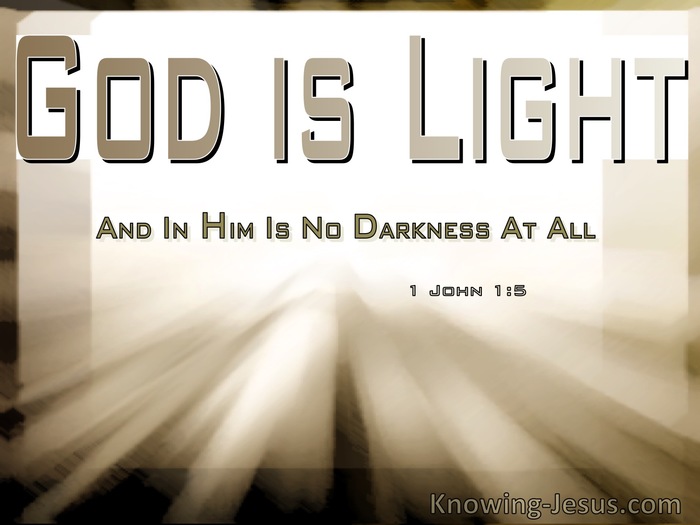 Open Windows messages have been selected and compiled by Austin-Sparks.Net from the works of T. Austin-Sparks. In some cases they appear in abridged form. The introductory verse and its associated Bible version have been selected by the editor and did not always appear within the original message. In keeping with T. Austin-Sparks' wishes that what was freely received should be freely given and not sold for profit, and that his messages be reproduced word for word, we ask if you choose to share these messages with others, to please respect his wishes and offer them freely - free of any changes, free of any charge and with this statement included. Print books can be ordered from Emmanuel Church free of charge.