We who worship by the Spirit of God are the ones who are truly circumcised. We rely on what Christ Jesus has done for us. We put no confidence in human effort. (Philippians 3:3 NLT)
In the New Testament circumcision is regarded as spiritual and inward. Paul said it quite emphatically, i>Neither is that circumcision which is outward in the flesh... circumcision is that of the heart(Rom. 2:28-29). i>We are the circumcision, who worship by the Spirit of God(Phil. 3:3). It is a spiritual thing, an inward thing; it is of the heart. And it simply means that in the Cross of the Lord Jesus, the natural life and the reasoning of the natural life, or the self-life the willing of the self-life, the desiring of the self-life has been cut off by the Cross. Every expression and aspect of the self-life has been cut through by the Cross and is put in the place where the door is shut. There is no open door to any expression of the natural life. The Cross says, "The door is closed; death rests upon that." That is spiritual circumcision.
Stephen, in that matchless discourse of his which resulted in his murder, cried at one point to those who were persecuting and about to stone him, i>Ye stiffnecked and uncircumcised in heart(Acts 7:51). What did he mean by i>uncircumcised in heart and ears He just meant this, that they were only willing and minded to have what they wanted and nothing more. Prejudice is a certain mark of an uncircumcised heart. Bigotry is the same, and anything that you can find that made up the situation which brought Stephen to his death is a mark of an uncircumcised heart. That is the thought. Still there is the reasoning and the arguing of the Self, of the natural life. There is still the desiring and the feeling of the Self obtruding itself. The Cross, spiritual circumcision, says "No!" to it all.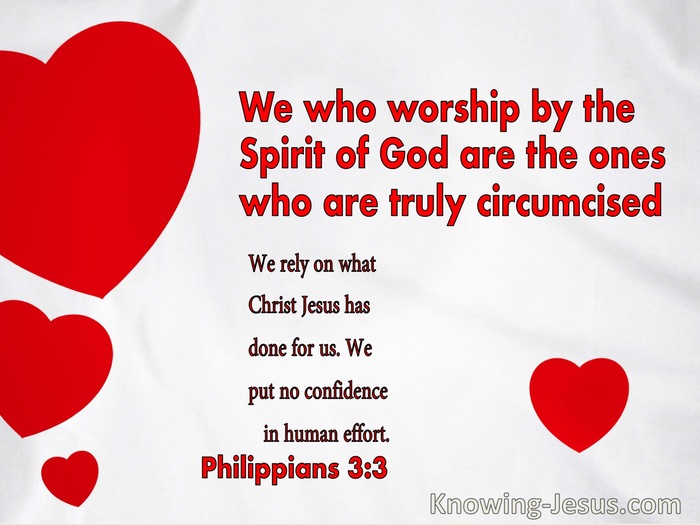 Open Windows messages have been selected and compiled by Austin-Sparks.Net from the works of T. Austin-Sparks. In some cases they appear in abridged form. The introductory verse and its associated Bible version have been selected by the editor and did not always appear within the original message. In keeping with T. Austin-Sparks' wishes that what was freely received should be freely given and not sold for profit, and that his messages be reproduced word for word, we ask if you choose to share these messages with others, to please respect his wishes and offer them freely - free of any changes, free of any charge and with this statement included. Print books can be ordered from Emmanuel Church free of charge.