May you be rooted deep in love and founded securely on love... that you may really come to know [practically, through experience for yourselves] the love of Christ, which far surpasses mere knowledge without experience. (Ephesians 3:17,19 AMP)
The Holy Spirit, with all that the gift of the Spirit means of enduement and endowment and instruction and strengthening, is not a substitute for experience. We are very often found asking that certain things shall be done for us by the Holy Spirit which the Holy Spirit will never do. He has to lead us into experience. It is the only way in which He can answer our prayers. Many prayers are answered through experience. You ask the Lord to do something, and He takes you through experience, and you arrive at the answer in that way. You had not meant that, of course: you wanted the Lord to do the thing there and then as a gift, as an act; but that would have been merely objective, something given, whereas He wants to make it a part of yourself, and so He answers prayer by some experience. "Steadfastness worketh experience," and if there is no experience, what is the good of anybody or anything?
So then, experience is of greater importance than being delivered from tribulation. "Tribulation worketh experience." Oh, how often we have asked the Lord why He allowed this and that, or why He did not do this or that. Why did He not hinder Adam from sinning? Why has He not stopped the world in so many things that have had most terrible results? Experience is very largely the answer. Experience is very important because, after all, it is the very quality of service. When we come to real life, and we are really up against things and the issues are of the greatest consequence, we do not want just information, we want experience, and we go where experience can help us. Is that not so? Thus experience is the very body and quality of service and usefulness to the Lord.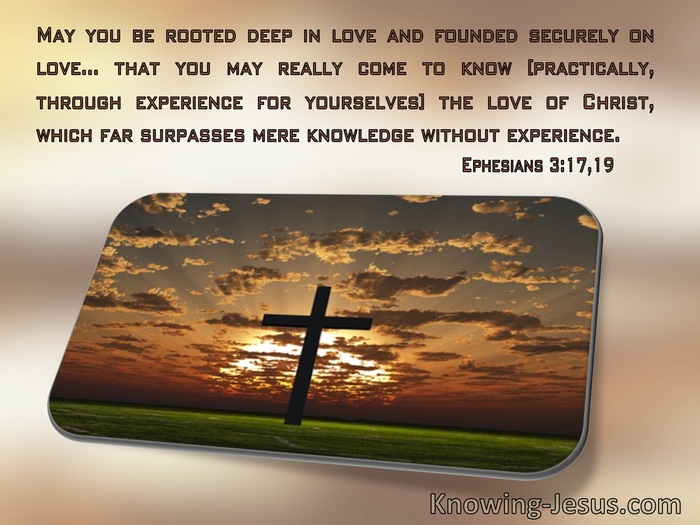 Open Windows messages have been selected and compiled by Austin-Sparks.Net from the works of T. Austin-Sparks. In some cases they appear in abridged form. The introductory verse and its associated Bible version have been selected by the editor and did not always appear within the original message. In keeping with T. Austin-Sparks' wishes that what was freely received should be freely given and not sold for profit, and that his messages be reproduced word for word, we ask if you choose to share these messages with others, to please respect his wishes and offer them freely - free of any changes, free of any charge and with this statement included. Print books can be ordered from Emmanuel Church free of charge.