The spiritual person judges all things, but is himself to be judged by no one. (1 Corinthians 2:15 ESV)
We have to continually ask the question: "Is Christ everything in this matter, or am I wanting my own way? Am I allowing my own feelings, desires and likes to dominate or is Christ everything? Is Christ in all here, so far as it is within my power, in the energy of the Holy Spirit, for it to be so?" That has to be reduced to the minutia of daily life. We have to get away when we are upset, annoyed, provoked, irritated, and fight that battle out and say: "Lord, You have to be everything in this matter: it does not matter how my interests are affected." And from those details of everyday life and experience out to the wider ranges, and up to the place where we may be the Lord responsible servant, the Word and the Spirit have to govern; and the Word and the Spirit have one object: Christ everything and in all.
Recognizing that, we see that this further thing is necessary, that we are a truly spiritual people. It is very often difficult to define what is meant by spirituality, or a spiritual people. It is one of those things better experienced than explained. But for the moment it can be put quite simply and quite safely and soundly in this way, that a spiritual people is a people who are governed by the Word and the Holy Spirit to this end: that in everything within and without, Christ is All and in all. That is true spirituality.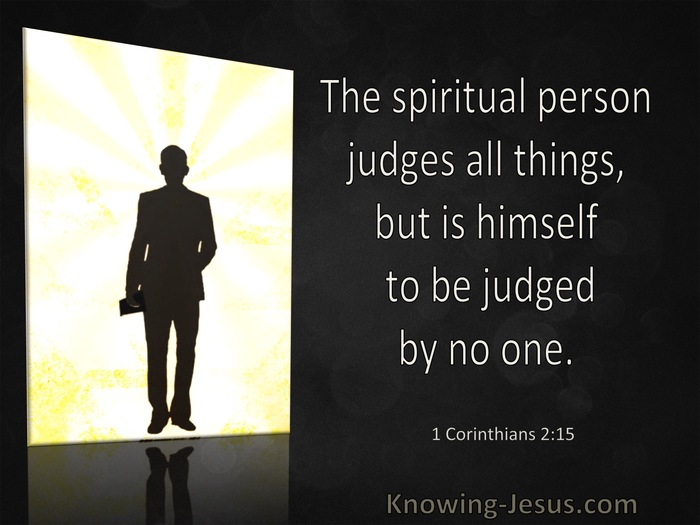 Open Windows messages have been selected and compiled by Austin-Sparks.Net from the works of T. Austin-Sparks. In some cases they appear in abridged form. The introductory verse and its associated Bible version have been selected by the editor and did not always appear within the original message. In keeping with T. Austin-Sparks' wishes that what was freely received should be freely given and not sold for profit, and that his messages be reproduced word for word, we ask if you choose to share these messages with others, to please respect his wishes and offer them freely - free of any changes, free of any charge and with this statement included. Print books can be ordered from Emmanuel Church free of charge.