The Lord disciplines the one He loves, and He chastens everyone He accepts as His son. (Hebrews 12:6 NIV)
What is the purpose of sonship? It is to bring us into a place of spiritual responsibility. God never puts responsibilities upon fficial people,but upon sons. Therefore He has to train us as children in order to develop sonship in us, to bring us there where we can take responsibilities for God. He seeks to bring us to a state of spiritual maturity, to full growth. This cannot be done in some Bible school, or by putting people nto the ministry.God never works on an official side. Oh yes, God does take us into His school. He can also take us into His school in some training institute. And it is a blessed thing if He does it.
But God school is something very different from mere scholarly activity. His Word says: i>My son, regard not lightly the chastening of the Lord, nor faint when thou art reproved of Him; for whom the Lord loves He chastens, and scourges every son whom He receives.Note this word hom He receives.The exact meaning in the Greek is not eceives,but hom He positionsor places. It is a matter of position. God is seeking to develop a state in us where He can trust us. When God is dealing with us, there is behind it a wonderful assurance that He is going to put His trust in us. He is bringing us into a position of trust. We do not just want to be servants, bits of a machine, but sons who have become one with the Father, and in whose hands He can put spiritual responsibilities. When we truly recognize this, we begin to understand why God is dealing with us as He does. But because God is in it we know that the end is sure. He will bring His children through.
By T. Austin-Sparks from:
Christ Our All - Chapter 9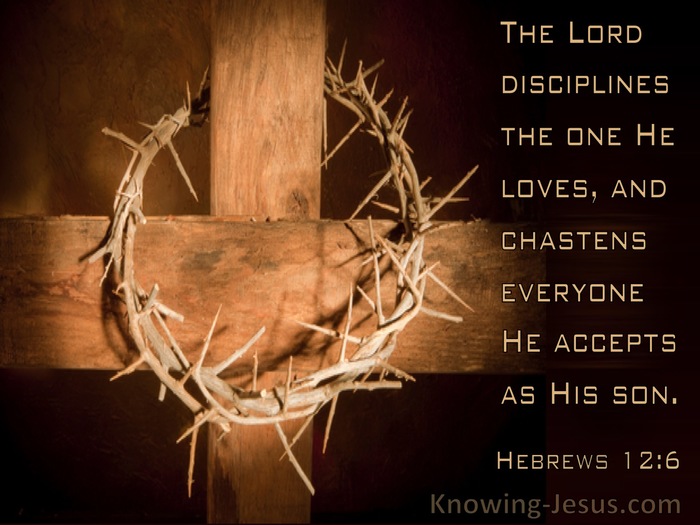 Open Windows messages have been selected and compiled by Austin-Sparks.Net from the works of T. Austin-Sparks. In some cases they appear in abridged form. The introductory verse and its associated Bible version have been selected by the editor and did not always appear within the original message. In keeping with T. Austin-Sparks' wishes that what was freely received should be freely given and not sold for profit, and that his messages be reproduced word for word, we ask if you choose to share these messages with others, to please respect his wishes and offer them freely - free of any changes, free of any charge and with this statement included. Print books can be ordered from Emmanuel Church free of charge.