Don just pretend to love others. Really love themLove each other with genuine affection, and take delight in honoring each other. (Romans 12:9,10 NLT)
"He loved them unto the uttermost." And I think in that statement, there is the most wonderful thing that ever came into this world. Jesus had had a lot of trouble with those men. They had often misunderstood Him. They had often disappointed Him. They were really a very poor lot of men.... He knew what a poor lot of men they were, but He loved them unto the uttermost. That is the first thing about this love. It is not offended by our failures. He does not withdraw His love because we make mistakes. We may often disappoint Him, we may often fail Him, we may often grieve His heart, but He goes on loving us. He loves us unto the uttermost, right to the end. He is not offended by our failures. That is a very different kind of love from our love. This is God's love in Christ....
You know, it is so easy to talk about love, to pretend to love, to use the language of love, to sing hymns about love, and it can all be sentimental; perhaps we all know people who have told us that they love us, but very often they are the very people who have hurt us most. Now, the love of Jesus was not sentimental, it was practical. He did not go in with His disciples and say, 'Brothers, I do love you very much.' He showed that He loved them by what He did for them. It was not sentimental love, it was practical love. And this is the love with which He loved them unto the uttermost.... These things which characterize the love of Christ for His own ought to characterize us in love for others. That is why the Holy Spirit has come. So that as He loved us to the uttermost, so ought we to love one another.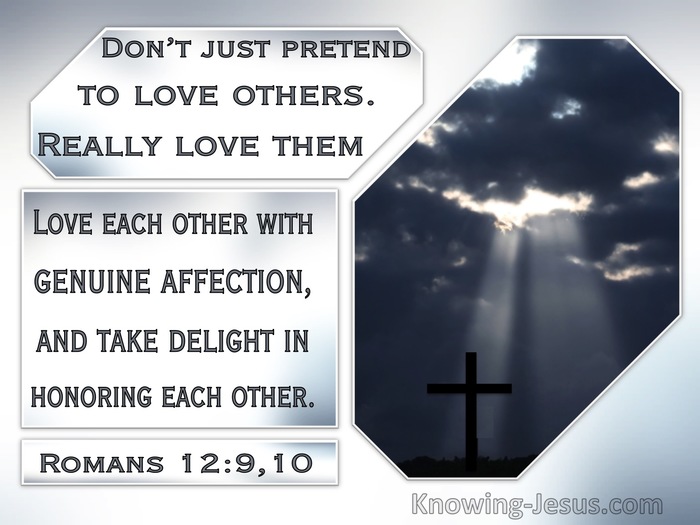 Open Windows messages have been selected and compiled by Austin-Sparks.Net from the works of T. Austin-Sparks. In some cases they appear in abridged form. The introductory verse and its associated Bible version have been selected by the editor and did not always appear within the original message. In keeping with T. Austin-Sparks' wishes that what was freely received should be freely given and not sold for profit, and that his messages be reproduced word for word, we ask if you choose to share these messages with others, to please respect his wishes and offer them freely - free of any changes, free of any charge and with this statement included. Print books can be ordered from Emmanuel Church free of charge.