Christ is all and in all.Colossians 3:11)
I wonder, dear friends, what you covet and pray for more than anything else. For my own part, my coveting, my praying is more than for anything else, a fresh and mighty captivation of the Lord Jesus, a captivation of Christ. Oh, it is quite true, and we know it, that He is our Life, He is our Savior, He is so much to us and we are right when we say that we could not live without Him. And yet, is there not some margin between that and what I am calling an absolute captivation with Christ? That He is a passion in our lives, that He is a dominating power in our lives. Language fails... that He has just so captured us, so utterly captured us, that not only is He our Life in the sense that we couldn't get on without Him, but that He is a passion for living. This man who wrote these words, just look at him in this way: somehow he had seen Christ at the beginning and through his long years he had seen more and more of Christ, until in prison with all those terrible sufferings and afflictions and adversities and sorrows and disappointments that had come upon him through those years, his catalog of adversities right at the end; Christ is more than everything. Christ is in the ascendant, it is hrist will be All, and in all.Now I say, language fails, I cannot put into words what I mean, but oh, for the positiveness of this passion of Christ....
Such a seeing, a grasping, an apprehending and being mastered by the Greatness of the One to Whom, by the grace of God, we have been united, called into the fellowship of His Son Jesus Christ. May it be more than a mental grasping of Christ; that we know He is Great, we believe He is great, we have experienced something of His Greatness. May our hearts, more than even our minds, be mastered by this Man Jesus Christ and we be His abject slaves in worship and adoration. He is so great!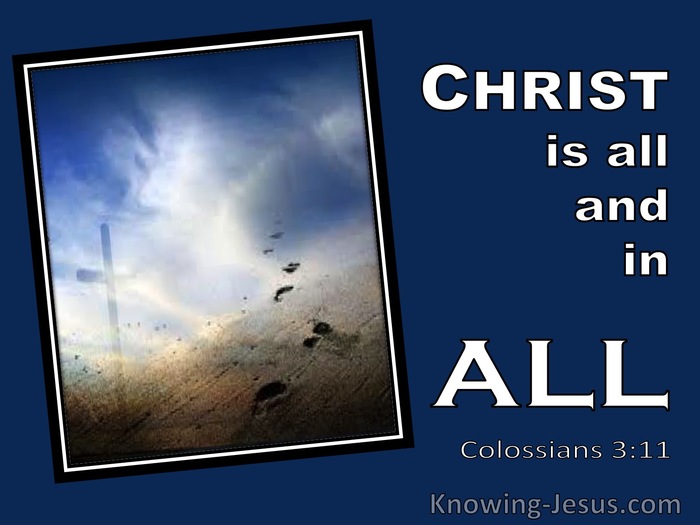 Open Windows messages have been selected and compiled by Austin-Sparks.Net from the works of T. Austin-Sparks. In some cases they appear in abridged form. The introductory verse and its associated Bible version have been selected by the editor and did not always appear within the original message. In keeping with T. Austin-Sparks' wishes that what was freely received should be freely given and not sold for profit, and that his messages be reproduced word for word, we ask if you choose to share these messages with others, to please respect his wishes and offer them freely - free of any changes, free of any charge and with this statement included. Print books can be ordered from Emmanuel Church free of charge.