The people who know their God shall be strong, and carry out great exploits. (Daniel 11:32)
After the Cross, all the fullness of the Divine power was released upon the world through those who had been brought into absolute oneness with the Lord by that Cross. That is the peculiar kind of knowledge which means the release of such forces and such powers upon the world situation as are unknown by the great world systems. First, let us remember that this knowledge of God is by revelation. We can never get this knowledge of God merely by reading, by listening, by attending meetings.... You may understand it all by mental apprehension, know the terms and the verses, and use them but what about the dynamic of this thing? What does our personal presence in a situation mean? Does it mean that there is the going out of a power which cannot be accounted for on any human basis whatever, but which is a greater force than the forces that are represented by world organizations, world methods, world resources? It is a most important question. Is this thing alive, or have we merely got a little more mental apprehension of it through conferences? Do we know God in this thing by reason of a personal inward revelation on the subject?
Secondly, it comes by the way of pain. You get a thing revealed to you as truth, perhaps something about the Cross of Christ, or victory over Satan, and you think you know it, and you say, "This is beautiful!" And you begin to talk about it, and it is not very long before something happens your circumstances are touched. Now you go down with this truth, down into the vortex of awful agony, right down to the gates of hell, your being is upheaved right from the very bottom, and all the time there is the question "Will that truth hold good?" Is it going to work? And when you have got down as far as you can go, the flesh elements and the self elements have been dealt with, and you grimly hold on to the Lord in this matter of victory then it comes out, you have tested it right to the very bottom of your being that thing has become you, and then you can go to others in their grim conflict and their darkness, and say, "I know I know this thing, and I know God is faithful, I know the victory." You have got a mighty emphasis on your knowledge, it is a thing about which you have no doubt, because you have gone down into the depths with it, and proved it down there, and by the very pain the thing has been proved.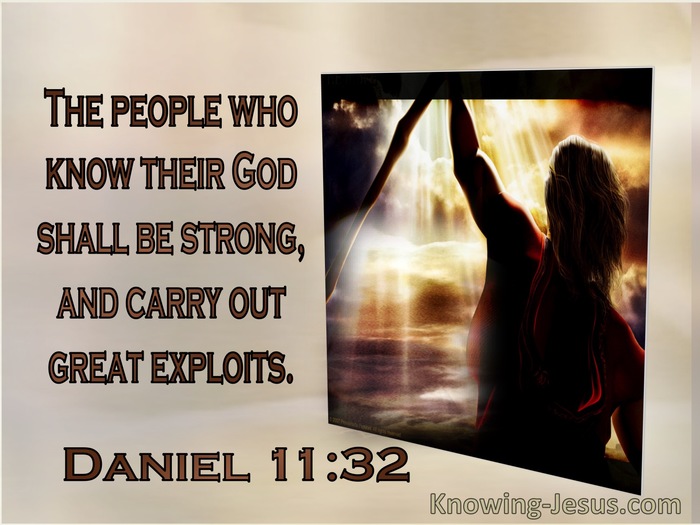 Open Windows messages have been selected and compiled by Austin-Sparks.Net from the works of T. Austin-Sparks. In some cases they appear in abridged form. The introductory verse and its associated Bible version have been selected by the editor and did not always appear within the original message. In keeping with T. Austin-Sparks' wishes that what was freely received should be freely given and not sold for profit, and that his messages be reproduced word for word, we ask if you choose to share these messages with others, to please respect his wishes and offer them freely - free of any changes, free of any charge and with this statement included. Print books can be ordered from Emmanuel Church free of charge.