We have the mind of Christ. (1 Corinthians 2:16)
Our natural mind is a great obstacle in the race which we are running, cropping up all the time with its complexes, its arguments, its interests and its methods. When the Corinthians were brought into the Church they left behind their obvious sins, but they carried over into their new realm the old, natural ways of thinking and reasoning which belonged to the world and not to the Spirit of God. But the apostle remonstrated with them: "But we have the mind of Christ" (1 Corinthians 2:16), so urging them to allow the Cross to be planted between the natural mind and the spiritual. We shall only come to the fullness of Christ as we leave behind the mind of the natural man and move on more and more in the progress of the mind of Christ. On everything; every judgment, every conclusion, every analysis, every appraisal; we must ask the Lord: "Is that Your mind, Lord, or is it mine?" We may sometimes feel that we have the strongest ground for taking up a certain attitude or coming to a certain conclusion; we may feel that we have all the evidence and so are convinced; and yet we may be wrong.

The man who wrote the letter to the Corinthians knew from deep and bitter experience that this was the case. "I verily thought... that I ought to do many things contrary to the name of Jesus of Nazareth," he said (Acts 26:9). There was no man who had stronger convictions as to the rightness of his course than Saul of Tarsus. The great revolution which took place in him when he came to Christ was that he had to say: "I have been all wrong in my fundamental way of thinking." After that confession he made good headway in the race because he was always ready to subject his thinking to the jurisdiction of his crucified Lord. This is the way of spiritual progress. We shall not get very far while we hold to our own opinions and our own conclusions, even though we may have the support of others; we have to learn to conquer our natural mind by submission to the mind of Christ. This is most important if we are concerned about spiritual progress. And spiritual progress is the increase of Christ there is no other.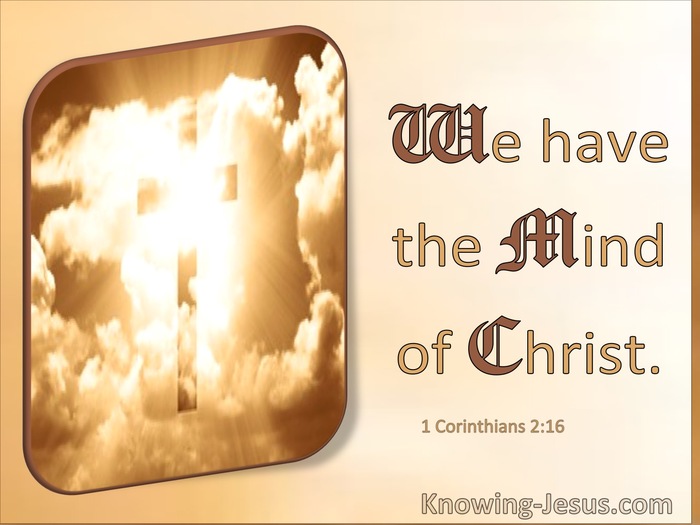 Open Windows messages have been selected and compiled by Austin-Sparks.Net from the works of T. Austin-Sparks. In some cases they appear in abridged form. The introductory verse and its associated Bible version have been selected by the editor and did not always appear within the original message. In keeping with T. Austin-Sparks' wishes that what was freely received should be freely given and not sold for profit, and that his messages be reproduced word for word, we ask if you choose to share these messages with others, to please respect his wishes and offer them freely - free of any changes, free of any charge and with this statement included. Print books can be ordered from Emmanuel Church free of charge.