He must increase, but I must decrease. (John 3:30)
What is spiritual growth? What is spiritual maturity? What is it to go on in the Lord? I fear we have got mixed up about this. Many think that spiritual maturity is a more comprehensive knowledge of Christian doctrine, a larger grasp of scriptural truth, a wider expanse of the knowledge of the things of God; and many such features are recorded as marks of growth, development, and spiritual maturity. Beloved, it is nothing of the kind.
The hallmark of true spiritual development and maturity is this: that we have grown so much less and the Lord Jesus has grown so much more. The mature soul is one who is small in his or her own eyes, but in whose eyes the Lord Jesus is great. That is growth. We may know a very great deal, have a wonderful grasp of doctrine, of teaching, of truth, even of the Scriptures, and yet be spiritually very small, very immature, very childish. (There is all the difference between being childish and child-like.) Real spiritual growth is just this: I decrease and He increases. It is the Lord Jesus becoming more. You can test spiritual growth by that.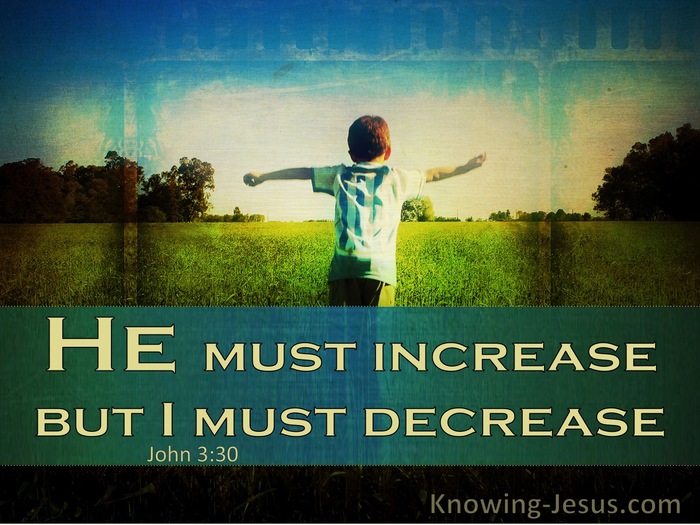 THEODORE AUSTIN-SPARKS (1888-1971) left all his writings freely to the body of Christ. There is no copyright on any of T. Austin Sparks work. It was his heart that they be shared freely. You are free to use his material but they can never be sold for profit. If sharing his material please don't change any wording to keep the original words intact, and please ascribe them to the author. Many of His books can be downloaded for free at the Austin Sparks Library, and Immanuel Church offer to send anyone who desires his print books for free.