Looking to Jesus.... (Hebrews 12:2 ESV)
There is a real touch of Paul in this Letter to the Hebrews – "Looking off unto Jesus." Whoever actually wrote this Letter, the shadow of Paul is over it. His influence is everywhere. And certainly he was called upon to look off unto Jesus. Now that is a very vital lesson for us to learn. We have to do that again and again in our Christian life. If we get our eyes upon anything but the Lord Jesus we just go to pieces. Have all respect for God's saints. I am not saying that you have to eye every servant of God with suspicion and be saying all the time: "Well, of course, he is not perfect, you know." Give honor to whom honor is due, but never build your faith upon any man, however good he may be.
And as for ourselves – well, I think perhaps we are more tempted to look at ourselves than anything else! This is one of our real Christian exercises. We have continually to remove our eyes from ourselves and everything to do with ourselves. There is nothing more discouraging than this self of ours, and nothing more misleading. Our own judgments are all wrong, and so are our thoughts and ideas. They are not God's thoughts. We must take our eyes off ourselves, but not look out into space and be vacant. "Look off unto Jesus," and you know how that sentence is finished – "Jesus, the author and finisher of our faith." Did you start this thing? Are you a Christian because you decided to be a Christian? Well, the Lord help you if that is so! No, He started this thing. Are you not glad that you can say: "It was the Lord who found me. It was the Lord who put His hand on me." What He said is very true: "You did not choose Me, but I chose you" (John 15:16). Jesus was the author of our faith, and it says that He is the finisher – Jesus will finish it.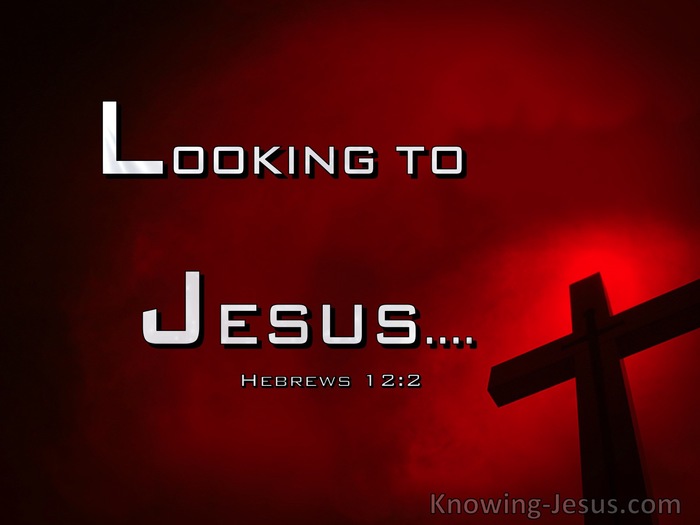 THEODORE AUSTIN-SPARKS (1888-1971) left all his writings freely to the body of Christ. There is no copyright on any of T. Austin Sparks work. It was his heart that they be shared freely. You are free to use his material but they can never be sold for profit. If sharing his material please don't change any wording to keep the original words intact, and please ascribe them to the author. Many of His books can be downloaded for free at the Austin Sparks Library, and Immanuel Church offer to send anyone who desires his print books for free.