God… was pleased to reveal His Son in me. (Galatians 1:15; 16 NIV)
Spiritual discernment, perception, understanding and intelligence is all too rare. The causes are many. The engrossment with the work and its multifarious concerns; the rush and hurry of life; the restless spirit of the age; these, with an exhaustive provision of external religious facilities, all tend to render the inner place of Divine speaking inoperative or impossible of functioning. Perhaps we have forgotten that the Bible is not only a revelation, but also contains a revelation, and that that deeper spiritual content is only possible of recognition and realization by such as have had their eyes and ears opened; in other words – those who have been awakened. Some of the Lord's most faithful servants are still occupied with the letter of the Word, the contents of books, topics, themes, subjects, outlines, analyses, etc., and in the deepest sense are not in "revelation." (This is not meant as a criticism). The difference too often is that of a ministry to the mind or head, and not one to the heart or spirit. The former will sooner or later tire and weary both the minister and those ministered to. The latter is a ministry of Life to both, and is inexhaustible in freshness.
Whether it comes at the beginning or later, it is the greatest day in our history of which we can say: "It pleased God to reveal His Son in me." "I received it, not from men but by revelation." That is the beginning of an inwardness of things which may have many crisic issues. One of these is the one of which we are particularly thinking now, namely, the awakening to see what is the thought and desire of God at given and specific times. Such a revelation – through the Scriptures – is nothing less than revolutionary, though usually costly.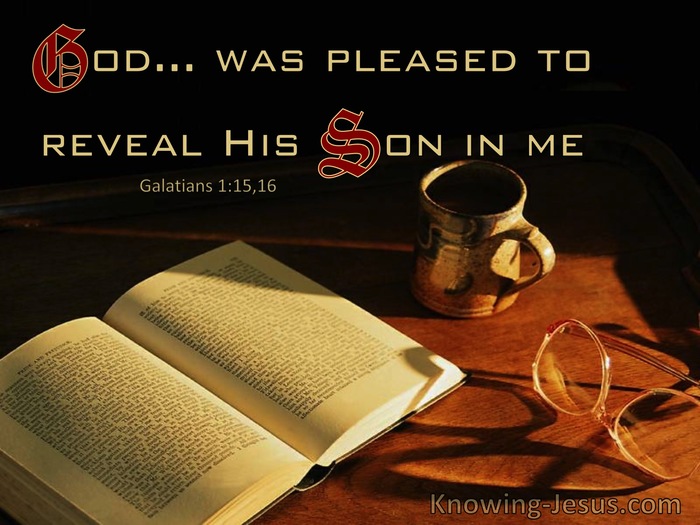 THEODORE AUSTIN-SPARKS (1888-1971) left all his writings freely to the body of Christ. There is no copyright on any of T. Austin Sparks work. It was his heart that they be shared freely. You are free to use his material but they can never be sold for profit. If sharing his material please don't change any wording to keep the original words intact, and please ascribe them to the author. Many of His books can be downloaded for free at the Austin Sparks Library, and Immanuel Church offer to send anyone who desires his print books for free.