His eyes were opened, his sight was restored, and he saw everything clearly. (Mark 8:25)
You and I, dear friends, individually, and if we belong to a company of the Lord's people, that company, will only make progress toward that full, ultimate end of God in Christ if we have a spiritual vision of Jesus Christ. Vision is essential to progress. Is it necessary for me to stay with the word "vision"? I am not thinking about something objective that you see with your eyes of flesh. It is something that has happened inside of you, and your inner spiritual eyes have been opened. You can say, "I have SEEN, and that has revolutionized my life. That has put me on my feet. That has set me on a course. That has become a dynamic in my life which, in spite of myself, keeps me going." Yes, thank God, it works like that.
I know the aspect, the factor, of our responsibility, but God help you and me if it is all going to be left to our responsibility and what we do! I tell you and this may have been your experience, or it may interpret your present experience many, many times I would have given up the race. That is an awful confession! Indeed many times I have given it up in my heart. It became so difficult that I could go no further, so I gave up. It was not, therefore, my persistence that enabled me to go on, but what the Apostle calls "the power that worketh in us." What is that? The Holy Spirit has put a dynamic in us and we have seen. We cannot un-see! We cannot go back. The seeing may fade, and it may even be eclipsed by days of darkness and trouble. We may know what Paul meant when he said: "We were pressed out of measure, beyond our strength, insomuch that we despaired even of life" (2 Corinthians 1:8). That was a terrible thing for the greatest of all apostles to say! What happened? Did Paul give up and say: "Well, I cannot go on!"? No, not at all! "The power that worketh in us" got him on his feet again and again. Let Elijah seek out his juniper tree and say: "Take away my life!", but the Lord does not agree. He has given Elijah a part in His great, eternal purpose, and so he will come up again.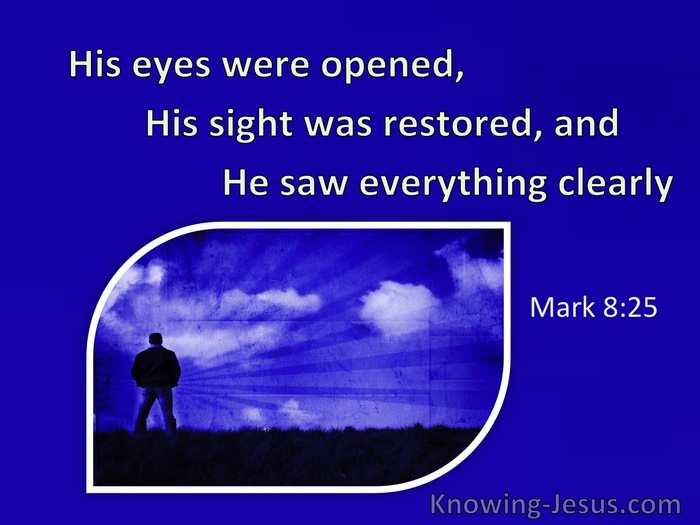 Open Windows messages have been selected and compiled by Austin-Sparks.Net from the works of T. Austin-Sparks. In some cases they appear in abridged form. The introductory verse and its associated Bible version have been selected by the editor and did not always appear within the original message. In keeping with T. Austin-Sparks' wishes that what was freely received should be freely given and not sold for profit, and that his messages be reproduced word for word, we ask if you choose to share these messages with others, to please respect his wishes and offer them freely - free of any changes, free of any charge and with this statement included. Print books can be ordered from Emmanuel Church free of charge.