Seek first His kingdom and His righteousness, and all these things will be given to you as well. (Matthew 6:33 NIV)
And that putting first often meant a letting go of everything personal.... What is disappointment to us? Can we always say that disappointment which we think is disappointment with the Lord and over His things is because we did so much want the Lord to have what He wanted irrespective of our interests at all; we were prepared to let everything go, WE were not mixed up in this thing somehow? In the Lord getting what He wants, we see ourselves figuring in some way. It has to be a very sharp instrument that gets in between those two things and defines them because they are so mixed up. Is it not true that faith wavers, weakens and ofttimes goes right down and under when in the way of the Lord's interests ourselves are entirely shut out?
What is the key to faith then? The key to faith is this dividing of soul and spirit, or, in other words, it is the complete abnegation of self-interests not in the Buddhist sense of annihilation, but in the sense of God's interests becoming positive and predominant. That is where the battle of faith rages; it rages upon that ground always. If we were so utterly and not one of us really is if we were so utterly consumed for the Lord's interests alone that no other interest in our lives had any precedence or power to govern us, we would be in victory all the time. It is this completely disinterested concern for what the Lord wants that is the key to faith. If Israel in the wilderness had taken this attitude "Well, this is a very difficult experience, but the Lord is after something, the Lord wants something, and He evidently knows that that is the best way to get it; all right, I am with Him, I may lose everything, I may suffer the loss of all things, but it is what the Lord wants that matters. The Lord wants us in that land; well, if it means everything, to be there for the Lord's pleasure, that is the thing that matters." If that had been their attitude, do you think they would have journeyed forty years in the wilderness round and round, do you think at the border of the land they would have been turned back to perish in the wilderness? You can see in the consummation that next generation which did go in, went in on this matter of faith only. The whole story is based upon faith.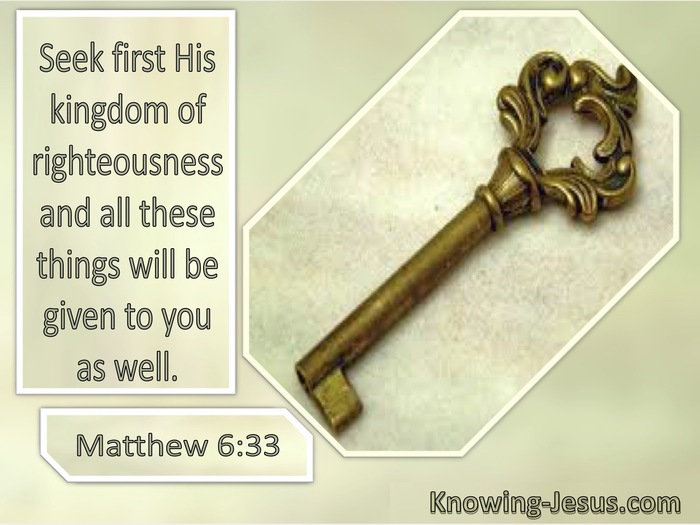 Open Windows messages have been selected and compiled by Austin-Sparks.Net from the works of T. Austin-Sparks. In some cases they appear in abridged form. The introductory verse and its associated Bible version have been selected by the editor and did not always appear within the original message. In keeping with T. Austin-Sparks' wishes that what was freely received should be freely given and not sold for profit, and that his messages be reproduced word for word, we ask if you choose to share these messages with others, to please respect his wishes and offer them freely - free of any changes, free of any charge and with this statement included. Print books can be ordered from Emmanuel Church free of charge.