I, Paul, the prisoner of Christ Jesus for you.... (Ephesians 3:1)
The measure of approximation to the fullness of the revelation has always been accompanied by a relative cost. Every instrument of the testimony has been laid under suspicion and reproach in a measure commensurate with the degree of value to the Lord, and this has meant that, humanly, they were limited to that extent. Many have withdrawn, fallen away, held aloof, doubted, feared, and questioned. But as Paul could say "My tribulations for you, which are your glory" (Eph. 3:13), or "The prisoner of Christ Jesus in behalf of you Gentiles" (Eph. 3:1), so the measure of limitation in the Lord is the measure of enrichment in His people. The fuller the revelation, the fewer those who apprehend, or the greater the number of those who stand aloof. Revelation only comes through suffering and limitation, and to have it experimentally means sharing the cost in some way. But this is God's way of securing for Himself a spiritual seed plot....
All this may apply to individual lives in relation to the Lord's testimony. There may often be a chafing against limitation, confinement, and a restless hankering after what we would call something wider or less restricted. If the Lord has willed us to the place where we are, our acceptance of it in faith may prove that it becomes a far bigger thing than any human reckoning can judge. I wonder if Paul had any idea that his prison meant his continuous expansion of value to the Lord Jesus through nineteen hundred years? What applies to individuals also applies to corporate bodies, assemblies, or companies of the Lord's people scattered in the earth but one in their fellowship in relation to the Lord's full testimony. May the Lord be graciously pleased to cause the merely human aspect of prison walls to fall away, and give the realization that, far from being limited by men and circumstances, it is imprisonment in the Lord, and this means that all ages and all realms are entered through that prison.
By T. Austin-Sparks from:
Captivity In The Lord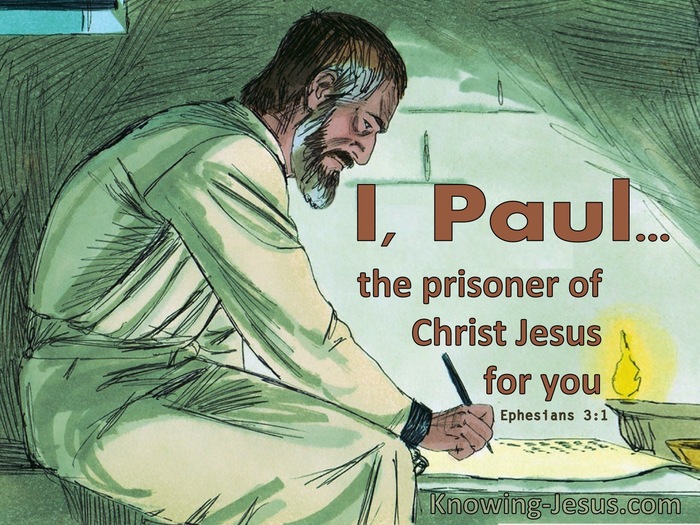 Open Windows messages have been selected and compiled by Austin-Sparks.Net from the works of T. Austin-Sparks. In some cases they appear in abridged form. The introductory verse and its associated Bible version have been selected by the editor and did not always appear within the original message. In keeping with T. Austin-Sparks' wishes that what was freely received should be freely given and not sold for profit, and that his messages be reproduced word for word, we ask if you choose to share these messages with others, to please respect his wishes and offer them freely - free of any changes, free of any charge and with this statement included. Print books can be ordered from Emmanuel Church free of charge.