Father, glorify Me together with Yourself, with the glory which I had with You before the world was. (John 17:5)
I think it is quite clear that the Lord Jesus carried in His heart a great longing and a prayer for the glory that He once had. This is where I think John touches this matter very closely. In the seventeenth chapter of his gospel, he records that great prayer of the Lord Jesus: "Father, glorify Thou Me with the glory which I had with Thee before the world was" (vs. 5). That opens a window and lets us see that the Lord Jesus had a consciousness of His eternal glory past. He carried it with Him; He knew about it marvelous thought! and that the consciousness of that former glory was ever prompting Him to pray toward, long toward, the day when He would return to it and it would return to Him. "Father, glorify Thou Me with the glory which I had with Thee before the world was."
The Mount of Transfiguration had become an answer to His heart's prayer and cry and longing at least a touch of it. A fleeting touch, but for Him it was one of those things which perhaps you know a little about in your Christian life. The Lord just does something it passes, but you know by it that you have been heard; you know that there is sympathy in the Father's heart for your need and situation. It may only last for a day, or a night, for an hour, or for a little while, and then pass, because the end of the road is not yet; the eternal glory has not yet come; but the touch by the way is something that carries us on. We know the Lord has heard; we know the Lord has taken account of that inner cry and longing, and has given us a token of His sympathy. It was like that with the Lord Jesus the answer to His own cry.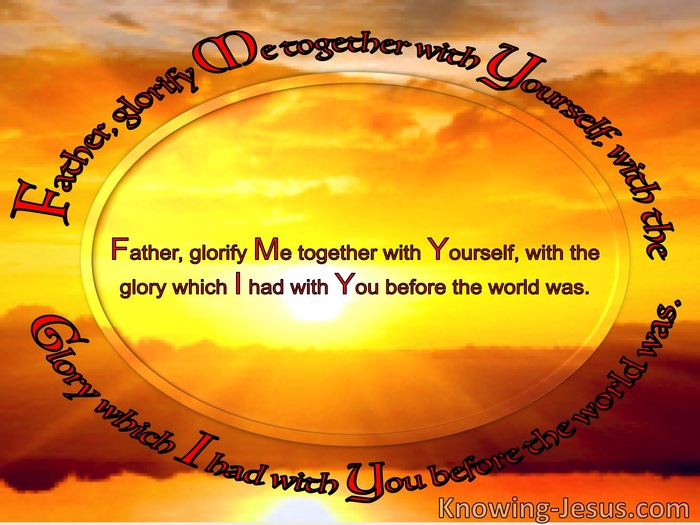 Open Windows messages have been selected and compiled by Austin-Sparks.Net from the works of T. Austin-Sparks. In some cases they appear in abridged form. The introductory verse and its associated Bible version have been selected by the editor and did not always appear within the original message. In keeping with T. Austin-Sparks' wishes that what was freely received should be freely given and not sold for profit, and that his messages be reproduced word for word, we ask if you choose to share these messages with others, to please respect his wishes and offer them freely - free of any changes, free of any charge and with this statement included. Print books can be ordered from Emmanuel Church free of charge.