From Him and through Him and to Him are all things. To Him be the glory forever! (Romans 11:36 NIV)
It is necessary that we should be quite clear that, in the Bible, there are not two distinct things, as represented by the two Testaments, the Old and the New, or even more, if the Old Testament is subdivided into eras. There may be two, or more, methods of expression, but throughout the Bible, from its beginning to its close, there is only one thing expressed. Our habit of handling the Bible by dispensations, and emphasizing the different characteristics of different times, may have had the effect of making us mechanically minded, just as can a preoccupation with typology and symbolism. I want, therefore, to underline this anew: that, in these several and varied forms of expression, God is actuated, from beginning to end, by one thought, and one thought alone: that everything throughout, at all times, shall express and be subservient to His Son.
HE governs everything, in the realities of His Person and of His redemptive and perfecting work. It is one Person and one Work, from the first book of the Bible to the last. The change from the Old Testament to the New is simply and only the change from the indirect to the direct; from the symbolic to that which is symbolized; from the temporal representation to the spiritual reality. That is all. It is not a change of purpose or object, not a change of basis or foundation; it represents no change of principle in any way. Perhaps you feel you know all that; but there is very much more in it than any of us have yet realized. For example, all God dealings with the patriarchs were, in principle, as much upon the basis of His Son as are His dealings with you and me. That was true also of Israel. Israel in the Old Testament was dealt with as much upon the basis of God Son as we are in this dispensation. God has never, at any time, by any means, worked on any other ground than that of His Son. His creative activities were on the ground of His Son. n Him, through Him, by Him, unto Him, were all things created(Col. 1:16); and from then everything has proceeded on that basis, and will be consummated in Christ. By whatever means, in whatever way God has worked, His ground has always been the same. And on into the ages to come, that ground will be unchanging. It is the ground of Christ. It is very important that we should remember this and be quite clear about it.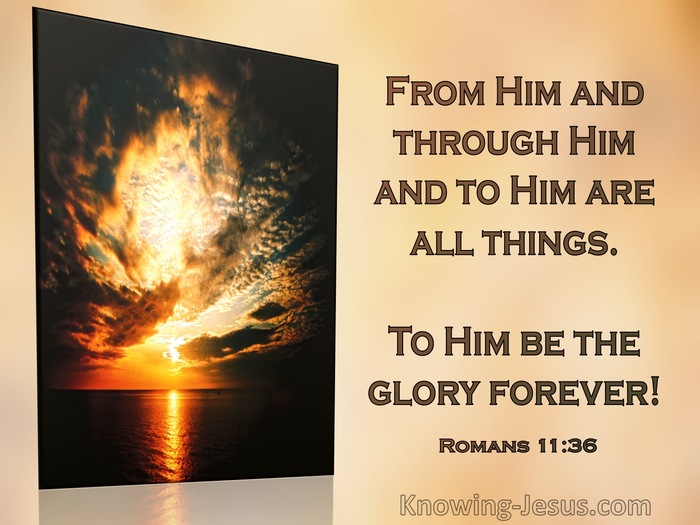 Open Windows messages have been selected and compiled by Austin-Sparks.Net from the works of T. Austin-Sparks. In some cases they appear in abridged form. The introductory verse and its associated Bible version have been selected by the editor and did not always appear within the original message. In keeping with T. Austin-Sparks' wishes that what was freely received should be freely given and not sold for profit, and that his messages be reproduced word for word, we ask if you choose to share these messages with others, to please respect his wishes and offer them freely - free of any changes, free of any charge and with this statement included. Print books can be ordered from Emmanuel Church free of charge.