But the natural (soulical) man does not receive the things of the Spirit of God. (1 Corinthians 2:14)
When you look at 1 Corinthians what a lot of soulicalism there is: this wisdom of words, this wisdom of the world, these likes and these dislikes and preferences and partialities and antipathies, and then their jealousies. That is no good on this foundation. Do not bring your own soul-life into relationship with Christ; it will not tally and it will not go through, it will go up in smoke. Are you trying to make your Christianity a matter of how you feel? You will have a composite kind of Christianity of so many varieties, nothing consistent at all, a perfect patchwork. When you think you have arrived at a very good logical conclusion about a matter, something will come along and upset the whole thing.... You never get through that way. Your soul in the realm of its mental exercises and conflicts will never tally with Christ. And as for our own soul-will, strength to do, we may feel very strong, we are never going again to be caught like that, never going down that street again! It is not long before we are there. Oh, how ashamed our souls make us! How ashamed we have been because of the instability of our feelings or our wills or our thoughts. Ashamed! Ashamed! Ashamed! Our souls are making fools of us all the time. e that believes on Him shall not be put to shame.Paul says that this soul-life business must not come on Christ. It is a contradiction. It is not what you are, it is what Christ is.
When you cannot see and understand and work it out mentally, when you cannot feel anything, no feelings at all, or when they are very bad feelings that is one realm, that is just what we are. Christ is not that, and we have at such times to say, "Lord, this is my infirmity, this is how I am, but You are Other; I transfer my faith to You from myself and from these things." Christ is the foundation, and all that we build on the foundation has to be Christ Himself. He is not only the foundation, but He is the whole building in every part.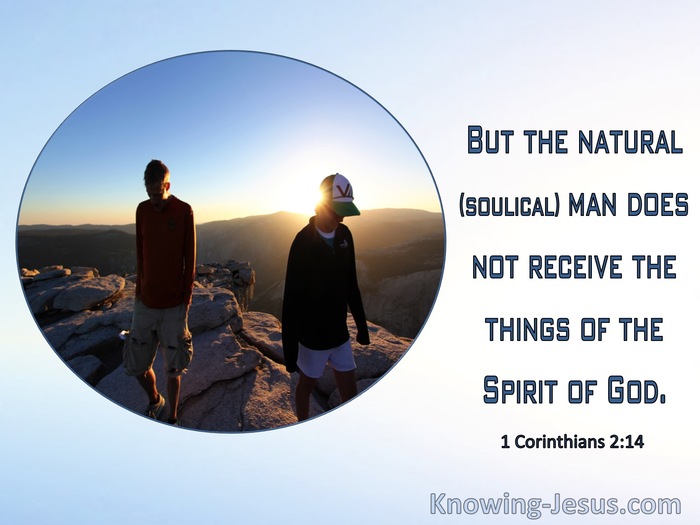 Open Windows messages have been selected and compiled by Austin-Sparks.Net from the works of T. Austin-Sparks. In some cases they appear in abridged form. The introductory verse and its associated Bible version have been selected by the editor and did not always appear within the original message. In keeping with T. Austin-Sparks' wishes that what was freely received should be freely given and not sold for profit, and that his messages be reproduced word for word, we ask if you choose to share these messages with others, to please respect his wishes and offer them freely - free of any changes, free of any charge and with this statement included. Print books can be ordered from Emmanuel Church free of charge.