We all, with unveiled face, beholding as in a mirror the glory of the Lord, are being transformed into the same image from glory to glory. (2 Corinthians 3:18)
The word 'beholding' is a strong word; it is not just taking a look, it is 'fixing our gaze.' That is what the New Testament means by beholding - behold. We all, fixing our gaze upon Christ, as He mirrors in His own Person the glory of God, the satisfaction of God, the mind of God in perfection. The point is that you and I must contemplate the Lord Jesus in spirit, and be much occupied with Him. We must have our Holy of Holies where we retire with Him. We must have a secret place where we spend time with Him. And not only in certain special seasons, but we must seek, as we move about, ever to keep Him before us. Looking at the Lord Jesus, contemplating Him, we shall be changed into the same image. The Holy Ghost will operate upon our occupation.
You become like that which obsesses you, which occupies you. Is that not true? You see what people are occupied with, and you can see their character changing by their obsessions. They are becoming like the thing which is obsessing them; they are changing; they are becoming different. Something has got a grip on them; they can never think about anything else, talk about anything else; and that is changing their character. Now Paul said, "For me to live is Christ – being occupied with Him." It is the wrong word to use, but nevertheless it would be a good thing if He became our "obsession," our continuous occupation. As we steadfastly fix our gaze upon Him, the Spirit changes us into the same image.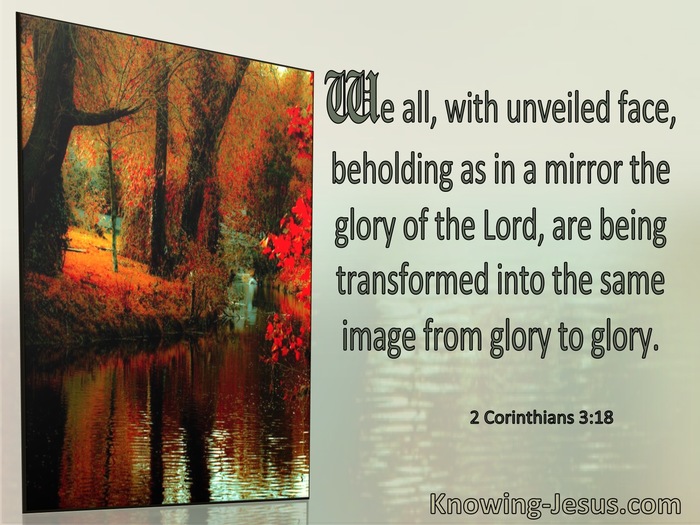 THEODORE AUSTIN-SPARKS (1888-1971) left all his writings freely to the body of Christ. There is no copyright on any of T. Austin Sparks work. It was his heart that they be shared freely. You are free to use his material but they can never be sold for profit. If sharing his material please don't change any wording to keep the original words intact, and please ascribe them to the author. Many of His books can be downloaded for free at the Austin Sparks Library, and Immanuel Church offer to send anyone who desires his print books for free.