Our sufficiency is from God. (2 Corinthians 3:5)
We go through times of trial and test under the hand of God, and it is so easy to get into that frame of mind which says in effect, 'The Lord does not want us, He need not have us!' We let everything go, we do not care about anything; we have gone down under our trials and we are rendered useless. I do not believe the Lord ever comes to a person like that to take them up. Elijah, dispirited, fled to the wilderness, and to a cave in the mountains; but he had to get somewhere else before the Lord could do anything with him. "What doest thou here, Elijah?" (1 Kings 19:9). The Lord never comes to a man and recommissions him when he is in despair. "God shall forgive thee all but thy despair" (F. W. H. Myers, "St. Paul") because despair is lost faith in God, and God can never do anything with one who has lost faith....
A great deal is made of the natural side of many of the Lord's servants, and usually with tragic results. A lot is made of Paul. 'What a great man Paul was naturally, what intellect he had, what training, what tremendous abilities!' That may all be true, but ask Paul what value it was to him when he was right up against a spiritual situation. He will cry, "Who is sufficient for these things?" "Our sufficiency is from God" (2 Cor. 2:16; 3:5). Paul was taken through experiences where he, like Moses, despaired of life. He said, "We... had the sentence of death within ourselves, that we should not trust in ourselves, but in God which raiseth the dead" (2 Cor. 1:9).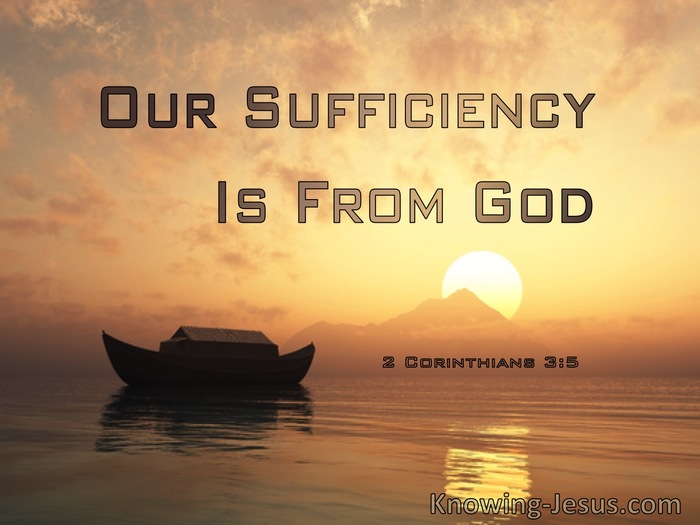 Open Windows messages have been selected and compiled by Austin-Sparks.Net from the works of T. Austin-Sparks. In some cases they appear in abridged form. The introductory verse and its associated Bible version have been selected by the editor and did not always appear within the original message. In keeping with T. Austin-Sparks' wishes that what was freely received should be freely given and not sold for profit, and that his messages be reproduced word for word, we ask if you choose to share these messages with others, to please respect his wishes and offer them freely - free of any changes, free of any charge and with this statement included. Print books can be ordered from Emmanuel Church free of charge.