Do not lie to each other, since you have taken off your old self with its practices and have put on the new self, which is being renewed in knowledge in the image of its Creator. (Colossians 3:9,10 NIV)
Christ Himself, when He was here, never failed to let people know that when they entered that door, or that straight and narrow way, they were in for trouble. Now that may sound like a very terrible thing to say, especially to you young Christians who are not far inside the door, but be perfectly clear about it; the Lord Jesus never deceived anybody about this, never at all. He let people know that to "follow Him," as He put it at that time, involved them in difficulty and suffering and persecution and trial and a lifelong thing. There is a cost here, a great cost. And we shall discover that while there are the compensations, for there are undoubtedly the compensations in this life and the mighty compensations for eternity, this is a way which is not easy for the natural man by any means. This work of the Holy Spirit is drastic, exacting, and very trying to the flesh. Make no mistake about it; it will take all the energy that the Holy Spirit Himself has to accomplish this work. It really will. So the Lord Jesus has not left us in any doubt about this.
But note, and I am glad the Apostle Paul puts it like this, because it is so true to experience, "The new man who is being renewed." Notice, first there was a precise and definite transaction, "Ye put off" and "ye put on," but now the work that is going on is not a single act of a single moment and a single day, but it is something that is going on in us.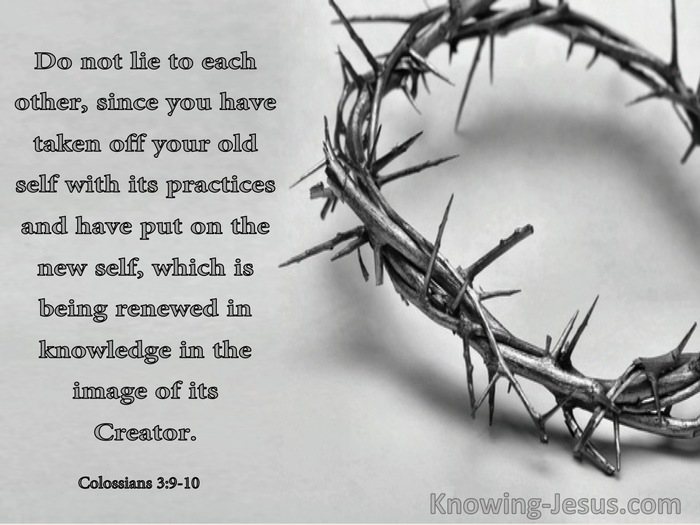 Open Windows messages have been selected and compiled by Austin-Sparks.Net from the works of T. Austin-Sparks. In some cases they appear in abridged form. The introductory verse and its associated Bible version have been selected by the editor and did not always appear within the original message. In keeping with T. Austin-Sparks' wishes that what was freely received should be freely given and not sold for profit, and that his messages be reproduced word for word, we ask if you choose to share these messages with others, to please respect his wishes and offer them freely - free of any changes, free of any charge and with this statement included. Print books can be ordered from Emmanuel Church free of charge.