I have made You known to them, and will continue to make You known in order that the love You have for Me may be in them and that I Myself may be in them. (John 17:26 NIV)
Perhaps you have been amazed sometimes, and perplexed and bewildered, why God should use that, and that and that; and such and such persons. You have been inclined to say: "It is all contrary to what I believe to be necessary to God for His work. I see that the Bible says that instruments have got to be according to God's mind in order to be used." But history does not bear that out. As I say, He has used the devil, and the devil is not according to God's mind. There is a sovereignty of God spread over in relation to His end. But when you have said that, it is a frightening fact when you come to the work of God. I mean this - that we may be working for God, and doing many mighty things as employees of the Kingdom of God, the rule of God, and then, in the end, be cast away! In the end, we ourselves might just go to pieces. Here it is - this strange thing, that these men went out, twelve and seventy, with this 'delegated authority' - and exercised it, and mighty things resulted; and then these same people are found, after the Cross, with their faith shattered; nothing to rest upon. What does that say?
Thank God, the book of the Acts transforms the whole situation! Because the book of the Acts brings in this mighty new factor: that Christ, Who had delegated the authority, is now indwelling as the authority Himself. And the works now are mighty works, but they are not just works FOR the Lord - they are the works OF the Lord. It all goes to prove this tremendous fact: that it is "Christ IN you" that is the indispensable necessity for Life and for work.... What a marvellous thing it is that we are in the dispensation when the one thing, above all others, that God will make true, is "Christ in you" - Christ IN you!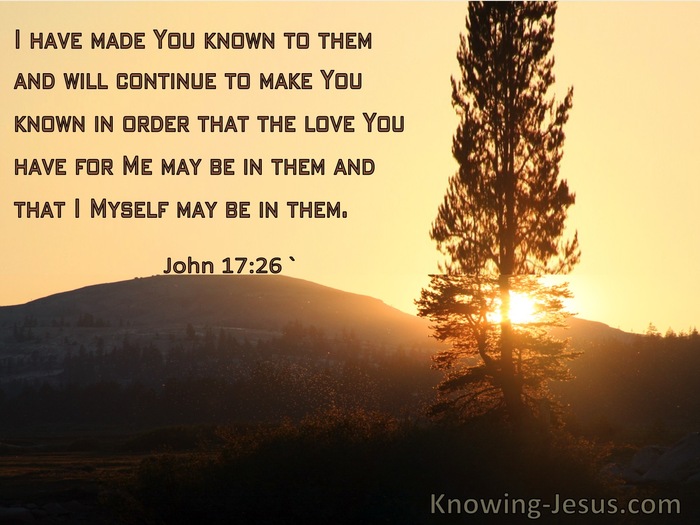 THEODORE AUSTIN-SPARKS (1888-1971) left all his writings freely to the body of Christ. There is no copyright on any of T. Austin Sparks work. It was his heart that they be shared freely. You are free to use his material but they can never be sold for profit. If sharing his material please don't change any wording to keep the original words intact, and please ascribe them to the author. Many of His books can be downloaded for free at the Austin Sparks Library, and Immanuel Church offer to send anyone who desires his print books for free.