Don't say that the things which God has made clean are impure. (Acts 10:15 GW)
"Who was I that I could withstand God?" Now what we have here is that, over against the sovereignty of the Spirit, was the fixed tradition of Peter in the one case, and the same in the case of those at Jerusalem who "contended with him" for doing what he did. On a later occasion Peter fell into the same old traditional snare and Paul had to contend with him very strongly about it. The point is that the Lord was making for spiritual increase, but an obstacle encountered was this unpreparedness to leave room for the sovereignty of the Spirit. If a child or servant of God in his or her secret walk and history with God is led to move in a way that is not according to the recognized and established system, but new and different, and seemingly in violation of all the accepted and fixed conventions or associations, there is all too often a repetition of what took place in Jerusalem; a suspicion, a contention, and an opposition.
Now, dear friends, look here: we have got to take ourselves honestly in hand over this or we may be found to be "withstanding God" and "limiting the Holy One." Read the Gospels and the Acts again, and ask the question as you proceed, "How can this, and that, and that be interpreted or construed as doing violence to an accepted and long established Divine order?" You will not get far before you are in the company of those who opposed Christ at every step, and of the Judaizers who pursued Paul across the world with the one object of making his ministry impossible. They were very jealous and zealous for the divinely established order as they believed it to be. Do you not recognize that every movement of God down the ages has been in conflict with something that men believed to be the Divine order, and those concerned have been regarded as doing the Devil's work? It was so with Christ, and it was so with the apostles. It has been so again and again when God has moved to enlarge His people by ignoring their fixed framework of custom. It is so easy to use thoughtless and misapplied slogans, or apply fragments of Scripture wrongly (such as, "By their fruits ye shall know them"). Very often such damaging dagger-thrusts are only because of a failure to give the Lord room and right to take some of His children by a way that is new, unusual, or very strange.... So we see that for all enlargement and increase we must leave room for God to do new things, strange things, things that we cannot understand for the moment. We only put ourselves outside of His intention to enlarge spiritually if we bind Him to our own fixed judgments.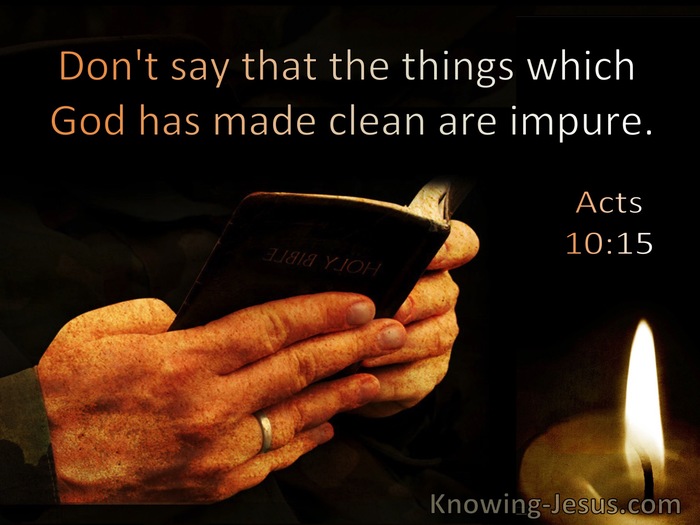 Open Windows messages have been selected and compiled by Austin-Sparks.Net from the works of T. Austin-Sparks. In some cases they appear in abridged form. The introductory verse and its associated Bible version have been selected by the editor and did not always appear within the original message. In keeping with T. Austin-Sparks' wishes that what was freely received should be freely given and not sold for profit, and that his messages be reproduced word for word, we ask if you choose to share these messages with others, to please respect his wishes and offer them freely - free of any changes, free of any charge and with this statement included. Print books can be ordered from Emmanuel Church free of charge.