At last they understood that He wasn speaking about the yeast in bread, but about the deceptive teaching of the Pharisees and Sadducees. (Matthew 16:12 NLT)
There has come into this universe something that disturbs the universe. All these terrible wars, about which you know something, are the result of this disturbing influence which has come into the universe. There is something in this universe that stirs up human nature. Like alcohol, it makes men fight against one another. It keeps the world in unrest. It produces all this excitement of the human evil nature. Then, again, this something that has come into this universe results in an enlargement that is quite unnatural a false development.... Anything that results in unnatural development and enlargement is evil. The Apostle Paul said, "Through the grace given unto me, to every man that is among you, not to think of himself more highly than he ought to think; but to think soberly, according as God hath dealt to every man the measure of faith." Anything that makes us unnaturally big is evil, whether it be the individual life, or whether it be what is called the work of God, trying to make it bigger than its real spiritual measure, inflating it beyond its genuine spiritual degree; that is something evil, that is leaven....
Then what about this leaven that makes things appeal to our natural taste? Paul said to Timothy, "The time will come when they will not endure sound teaching; and they will heap to themselves teachers, having itching ears." And he goes on to say that they will believe the lie instead of the truth. Why is that? Because these teachers appeal to the natural life. These teachers cover over evil. Indeed, they will sometimes call evil good. People do not like the teachers who tell them what is wrong, that this thing and that thing are contrary to God. They like leavened bread, it pleases the flesh.... He says there will be leaven, there will be corruption and defilement everywhere, but the teaching of the New Testament is: Keep yourselves pure. See that your garments are not spotted. Walk in this sinful world as those who do not belong to its nature. Although there is leaven everywhere, you be the unleavened bread. But, the world may not like you, the world will not like unleavened bread. It does not please the flesh, but the bread which is pure is pleasing to God.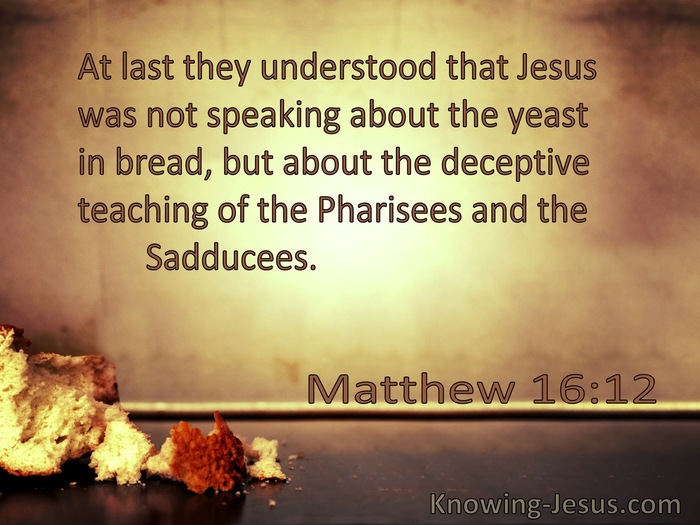 Open Windows messages have been selected and compiled by Austin-Sparks.Net from the works of T. Austin-Sparks. In some cases they appear in abridged form. The introductory verse and its associated Bible version have been selected by the editor and did not always appear within the original message. In keeping with T. Austin-Sparks' wishes that what was freely received should be freely given and not sold for profit, and that his messages be reproduced word for word, we ask if you choose to share these messages with others, to please respect his wishes and offer them freely - free of any changes, free of any charge and with this statement included. Print books can be ordered from Emmanuel Church free of charge.