I want to know Christ and the power of His resurrection. (Philippians 3:10 NIV)
Resurrection always means that we are outside of the world. After His resurrection the Lord Jesus never again appeared to the world. He never manifested Himself personally to the world after His resurrection. The resurrection means that He had passed, in that sense, out from the world and stood apart, and His power over the world was His apartness from it. His ability to deal with the situation is because He is no longer involved in the situation. Resurrection Life means that we are outside of the world spiritually, and in a superior life....
We have to learn how to live by the power of Christ's resurrection, so that the death around us is not able so to impinge upon us as to bring us into its grip. Resurrection union with the Lord Jesus means that we are not involved in the death that is all around us. We can move in scenes of death and not be touched by death. This is a very important lesson to learn, how to be in Life in the midst of death.... In the resurrection of the Lord Jesus we are delivered from the curse – that is, from the death which works vanity – and we have been brought into the place where we can go right through to the Divine end, the full realization that vanity no longer rests upon us. We are no longer held up; no longer in the position that we live and come to a point and that is the end, and we can go no further. We can go right on now! The fruit of Life can come to perfection because the power of death in the curse has been cancelled by the power of His resurrection. The condemnation has been removed.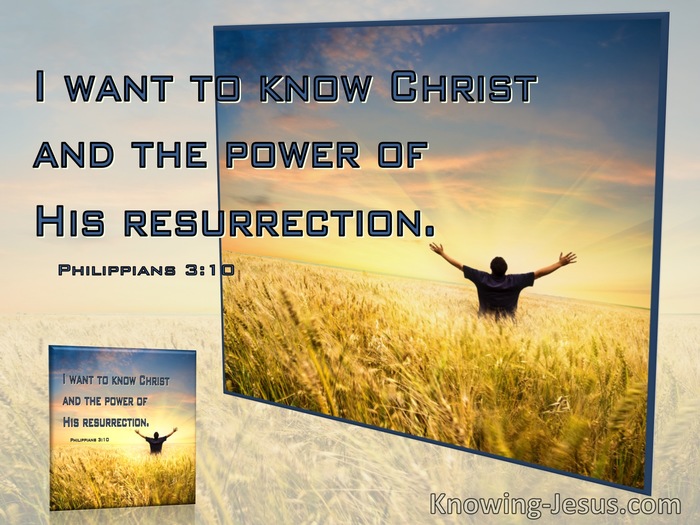 THEODORE AUSTIN-SPARKS (1888-1971) left all his writings freely to the body of Christ. There is no copyright on any of T. Austin Sparks work. It was his heart that they be shared freely. You are free to use his material but they can never be sold for profit. If sharing his material please don't change any wording to keep the original words intact, and please ascribe them to the author. Many of His books can be downloaded for free at the Austin Sparks Library, and Immanuel Church offer to send anyone who desires his print books for free.