If anyone is in Christ, the new creation has come: the old has gone, the new is here! (2 Corinthians 5:17 NIV)
The Word teaches us veryclearly that Christ has been taken right out of this old creationand set at God's right hand in the heavenlies. On the other hand,it shows us that His being there, and our being in spiritualunion with Him, means that for all spiritual purposes andresources, we also are in the heavenlies in Christ.... Let us ask the Lord to give us a real, spiritual, quick, living apprehension of this great truth concerning our Lord Jesus, the great realm of the new creation into which we are brought, and let us apply it, practice it, put it into operation from day today.
You may have to go into a placewhere there is not much spiritual wealth on the outside, not muchupon which to feed. Remember you have Christ, the whole Land,lying before you. You may have to go into scenes where there isanything but rest, spiritual rest; where all is fret, care,drive, strain. Remember that you are in the Land; you are inChrist; you have Him as your Rest. You may have to go into theconflict, into the battle, into the tremendous activities of theenemy to overthrow you. Remember you are in Christ, Who isVictory, complete, final victory. That remains true, whatever theenemy may say about it. Christ is all that we need fora life which is glorifying to Him. It is what Christ is, what wehave in the new creation.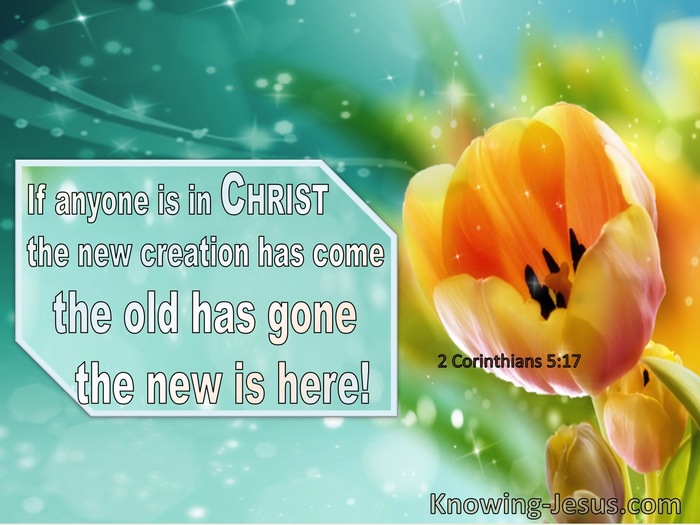 Open Windows messages have been selected and compiled by Austin-Sparks.Net from the works of T. Austin-Sparks. In some cases they appear in abridged form. The introductory verse and its associated Bible version have been selected by the editor and did not always appear within the original message. In keeping with T. Austin-Sparks' wishes that what was freely received should be freely given and not sold for profit, and that his messages be reproduced word for word, we ask if you choose to share these messages with others, to please respect his wishes and offer them freely - free of any changes, free of any charge and with this statement included. Print books can be ordered from Emmanuel Church free of charge.