I wrote to you out of great sorrow and anguish of heart along with many tears not to make you sad but to let you know how much love I have for you. (2 Corinthians 2:4 ISV)
There is nothing that is precious to the Lord, and which He would make the property of His people, but there will be suffering for it. It will only become their property in that sense as they suffer for it, and then woe betide who criticizes that! If you are detached from a thing, if you are detached from a testimony, from a work of God, you can do all the criticizing you like. You have no inward heart-relationship to it, and so you pass your judgments upon it. But if you are in it and you have suffered, if it has been a costly thing where you are concerned, then you are seeing more than all the failings, more than all those faults. The people who can criticize like that and judge and point out faults are the people who have not suffered.
On the other side, we may know all the terms, all the phraseology, all the doctrine, all the truth, and it may be just objective, something we have heard; we have lived in the midst of it, it is familiar to us. But what the Lord will do if that is to become ours is to take us into travail over the matter. He will relate that thing to our hearts in a deep, inward way, so that none of us will be able to say, "I know all about that, I have heard all about that, I could tell you all that you could tell me about that." The Lord would so work in a costly, deep and painful way in relation to that, to make it ours through travail, that we are brought into a new position. We are not spectators, looking on, criticizing; we are on the inside, looking out, defending. We are jealous over it. Suffering is a great purifying thing. It destroys selfishness. It destroys that self-interest that is the cause of so much of the trouble. It makes us in a disinterested way jealous for what is of God. Yes, suffering purifies, and suffering makes this deep, inward link. It gives an extra feature to things. That extra feature where we cannot just be occupied with faults and be people of a criticizing attitude, the extra feature with a love which covers a multitude of sins. We have suffered together. When we suffer together, what a lot we get over!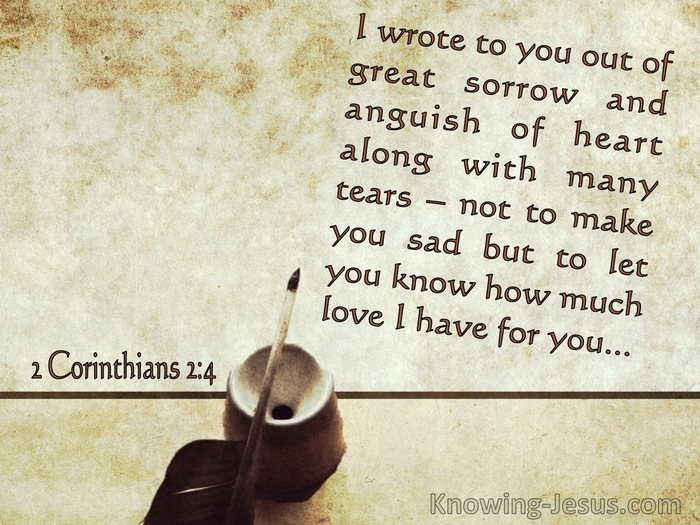 Open Windows messages have been selected and compiled by Austin-Sparks.Net from the works of T. Austin-Sparks. In some cases they appear in abridged form. The introductory verse and its associated Bible version have been selected by the editor and did not always appear within the original message. In keeping with T. Austin-Sparks' wishes that what was freely received should be freely given and not sold for profit, and that his messages be reproduced word for word, we ask if you choose to share these messages with others, to please respect his wishes and offer them freely - free of any changes, free of any charge and with this statement included. Print books can be ordered from Emmanuel Church free of charge.