Their minds were blinded. For until this day the same veil remains unlifted in the reading of the Old Testament, because the veil is taken away in Christ. (2 Corinthians 3:14)
It is no small thing to have true spiritual sight. It represents a mighty victory. It is not going to come to you by just sitting passively and opening your mouths for it to arrive. There has to be exercise about this matter. You are right up against the full force of the god of this age when you are really out for spiritual understanding. It is a supernatural battle. So every bit of ministry that is going to be a ministry of true revelation will be surrounded by conflict. Conflict will go before, conflict will go on at the time, and conflict may follow after. It is like that. Herein, then, is the need for you to be exercised about light, that, while you hear the thing, you shall not take it for granted that, having heard it, you have got it; that you should afterward have very definite dealings with the Lord, that what He is seeking to break through to you shall indeed be entered into, and that you are not going to delude yourself by assuming that you know now merely because you have heard it in its terms. You may not know it. It may not yet be delivering light; there may be a battle necessary in this matter.
If we did but know it, a very great deal of the conflict which arises in our lives is because God is seeking to bring us further on the road, to open our eyes to Himself, to bring us into the light of His Son. God is seeking to broaden our spiritual horizon, and the enemy is out against that, and he is not going to have it if he can help it. Conflict arises. We may not understand it, but very, very often, more often than not, it is just that, namely, that the Lord is after something, and Satan says, "They shall not see that if I can help it!" So there arises a mighty warfare. This blindness is supernatural, just as enlightenment is supernatural.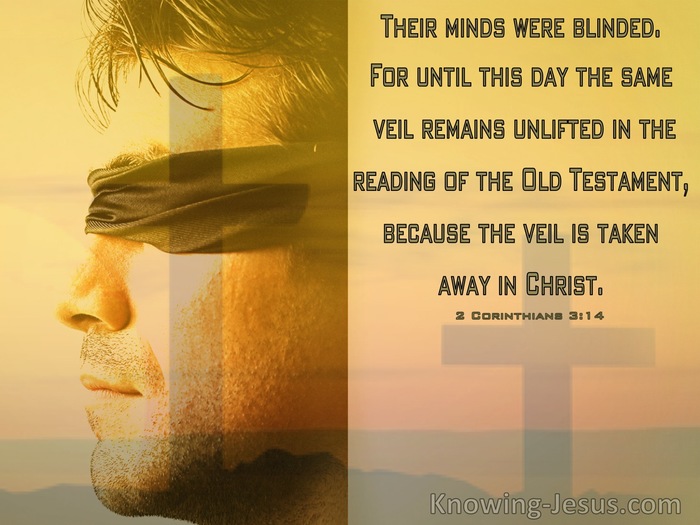 Open Windows messages have been selected and compiled by Austin-Sparks.Net from the works of T. Austin-Sparks. In some cases they appear in abridged form. The introductory verse and its associated Bible version have been selected by the editor and did not always appear within the original message. In keeping with T. Austin-Sparks' wishes that what was freely received should be freely given and not sold for profit, and that his messages be reproduced word for word, we ask if you choose to share these messages with others, to please respect his wishes and offer them freely - free of any changes, free of any charge and with this statement included. Print books can be ordered from Emmanuel Church free of charge.