Beyond all question, the mystery of godliness is great. (1 Timothy 3:16 NIV)
Very often it may seem but poor comfort to us in times of suffering, times of trial, times of adversity, times when Satan is pressing hard, to be told that, while we can see nothing of the meaning of all this, God is instructing angels, and that principalities and powers are deriving the benefit of it all. We do not draw a great deal of comfort from that, but if we understood I think we would realize that, while we may not at such times be fulfilling a very big ministry on the earth, there is a big ministry going on towards principalities and powers through our instrumentality. Do not think that running about taking meetings, and doing work for the Lord, is the only kind of ministry that members of the Church can fulfill. Ministry may be equally being fulfilled when these things have been brought to a standstill, and all earthly activities for the Lord stopped, and we are in one of these painful periods of inaction.
Do not conclude that because of such inaction no ministry is being rendered, or that everything of that kind is cut off at such a time. Here is the word: "...that NOW unto the principalities and the powers in heavenly places might be made known through the Church the manifold wisdom of God" not in the coming age, but now. They are learning from the Lord, by reason of those very difficult and trying experiences through which the Lord is taking us, what He is doing in the Church.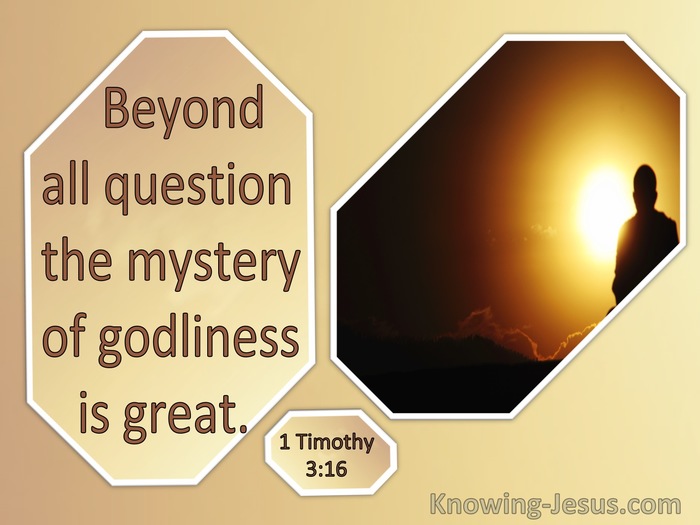 Open Windows messages have been selected and compiled by Austin-Sparks.Net from the works of T. Austin-Sparks. In some cases they appear in abridged form. The introductory verse and its associated Bible version have been selected by the editor and did not always appear within the original message. In keeping with T. Austin-Sparks' wishes that what was freely received should be freely given and not sold for profit, and that his messages be reproduced word for word, we ask if you choose to share these messages with others, to please respect his wishes and offer them freely - free of any changes, free of any charge and with this statement included. Print books can be ordered from Emmanuel Church free of charge.