The anointing you received from Christ lives in you. (1 John 2:27 GW)
When will the Lord's people, who have the Scriptures and who know the Scriptures so well in the letter, when will they come to realize and to recognize that if truly they have been crucified with Christ, if they have died in His death and have been raised together with Him and have received the Spirit, they have Light in their dwelling? "The anointing which ye received of Him abideth in you, and ye need not that any one teach you, but... His anointing teacheth you concerning all things" (1 John 2:27). When will believers, when will Christians, come to realize that? Why must Christians who have the knowledge of the Scriptures in the letter, run about here and there to seek advice from others on matters which vitally affect their own spiritual knowledge? I do not mean that it is wrong to get counsel, wrong to know what other children of God of experience think or feel about matters. But if we are going to build our position upon their conclusions, we are in great danger. The final authority and arbiter in all matters is the Spirit of God, the Spirit of the anointing.
We may get help from one another, but I do hope that you are not going to build your position upon what I say now because I say it. Do not do that. I do not want you to do it. I do not ask you to do it. What I say is: listen, take note; and then go to your final authority Who is in you if you are a child of God, and ask Him to corroborate the truth or to show otherwise. That is your right, your birthright, the birthright of every child of God: to be in the light of the indwelling Spirit of Light, the Spirit of God.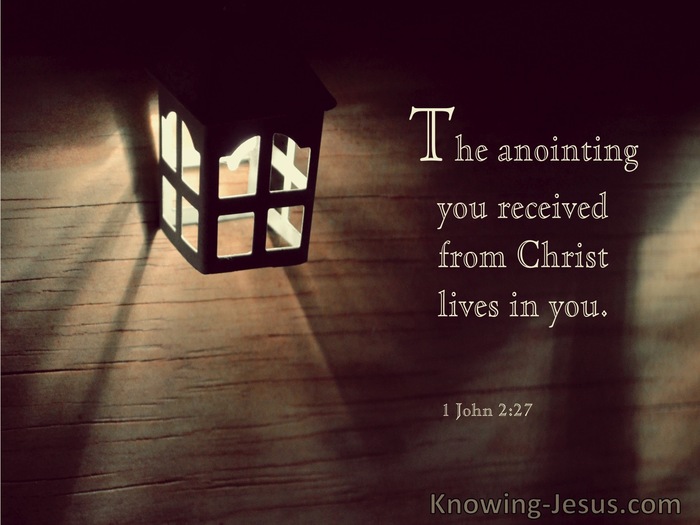 Open Windows messages have been selected and compiled by Austin-Sparks.Net from the works of T. Austin-Sparks. In some cases they appear in abridged form. The introductory verse and its associated Bible version have been selected by the editor and did not always appear within the original message. In keeping with T. Austin-Sparks' wishes that what was freely received should be freely given and not sold for profit, and that his messages be reproduced word for word, we ask if you choose to share these messages with others, to please respect his wishes and offer them freely - free of any changes, free of any charge and with this statement included. Print books can be ordered from Emmanuel Church free of charge.