It is the Spirit who gives life; the flesh accomplishes nothing. The words that I have spoken to you are spirit and life. (John 6:63 ISV)
Do you notice that whenever the Spirit is mentioned the Spirit is related to Life? Life, then, is a matter of righteousness. The "ministration of righteousness" means the ministration of Life, or the standing in Life with an unveiled face, without fear of condemnation, or judgment. It is most important to recognize this truth. It is elementary. It is one of the first things of our faith. It may sound technical, but the Lord's people need instruction. It is good to have exhortation; it is good that we should have testimony; it is good that from time to time the Word of the Lord should come to us in the fullness of a proclamation, but as the Lord's people we also need sound instruction, foundation in the truth.
There are today a great number of the Lord's people who are finding it well nigh impossible to stand their ground because their foundation is not solid. After all, their relationship to the Lord has been very largely an emotional one, one of ecstasy, and when it comes to sounding the foundation of truth, they are not well grounded; when the enemy comes, and the storms beat upon them, they do not know where they are. When the ecstasies and the emotions and all the more superficial elements in our salvation are brought under the stress of terrific opposition; when in addition to that the enemy lays on his accusations, then the foundations are discovered, and many, many breakdown. It is not that they are lost, if they have trusted the Lord, but, so far as their enjoyment of their salvation is concerned, they lose it. So it is necessary for us to be thoroughly instructed in the Word, and this is one of the things about which we must be perfectly clear in heart and mind, and assured in spirit, that Life, with all that it means the Life of an unveiled fellowship with the Lord, the Life which in itself sets forth victory over death and the abolishing of condemnation that Life is rooted in righteousness, a ministration of righteousness. It must be possible for us to say with perfect assurance and confidence before God: "Lord, what I am as apart from Christ is one thing; what I am by faith's union with Christ is that I am righteous with Thine own righteousness; I cannot be destroyed, I cannot come under condemnation!" You can challenge God on that ground, if we may so speak. God invites us to test Him on that ground.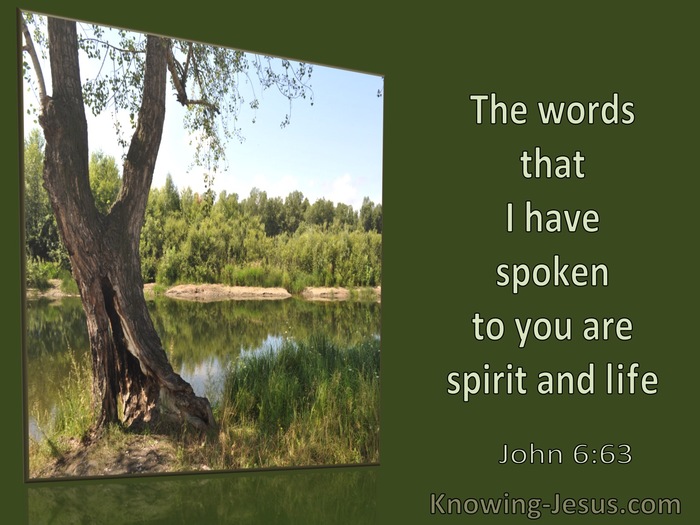 Open Windows messages have been selected and compiled by Austin-Sparks.Net from the works of T. Austin-Sparks. In some cases they appear in abridged form. The introductory verse and its associated Bible version have been selected by the editor and did not always appear within the original message. In keeping with T. Austin-Sparks' wishes that what was freely received should be freely given and not sold for profit, and that his messages be reproduced word for word, we ask if you choose to share these messages with others, to please respect his wishes and offer them freely - free of any changes, free of any charge and with this statement included. Print books can be ordered from Emmanuel Church free of charge.